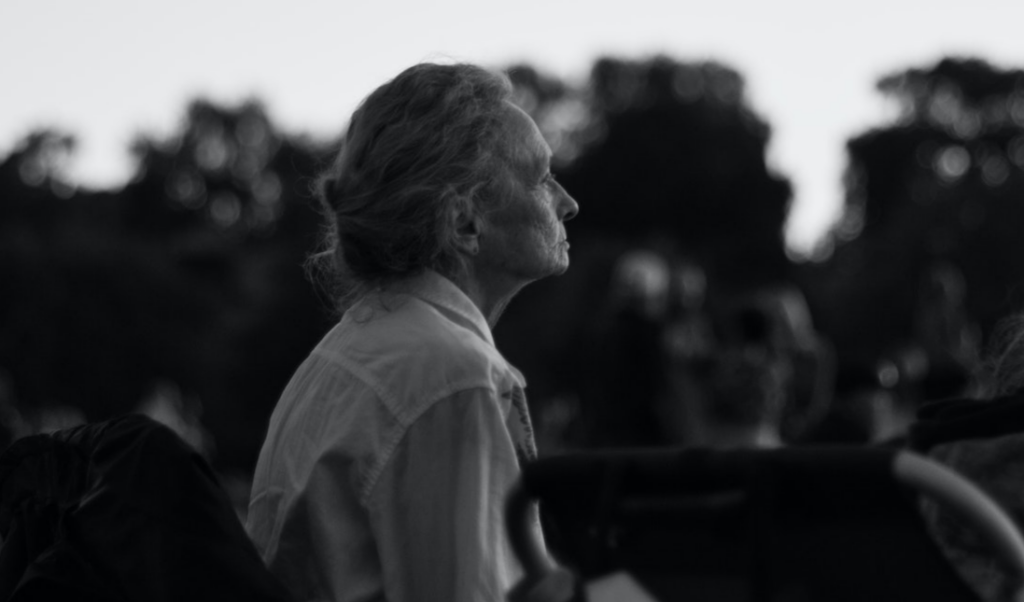 Under Florida state law, everybody is responsible for reporting suspected abuse. If you are concerned that an elderly person in a care facility may be in immediate danger, call 911 and local law enforcement will attend promptly. If he or she is not in imminent danger, reporting nursing home abuse as soon as possible is still vital to stop the situation from escalating.
The Florida Department of Children and Families runs an abuse hotline at 1-800-962-2873. You also have the option of reporting abuse online via this link. Alternatively, you may speak to a professional, such as a doctor or nurse, who has a duty to report suspected nursing home abuse to the authorities on your behalf. You can also directly report your concerns to your state's Adult Protective Services.
Once your loved one is safe, it is natural to want to seek justice on his or her behalf. The nursing home attorneys at Gordon & Partners, serving Palm Beach Gardens, FL, want to hear your story and provide the legal advice you need. Call us today at (855) 722-2552 to schedule a free case evaluation. You can also contact us online to schedule a consultation at your convenience.
Defining Nursing Home Abuse
We entrust our loved ones to nursing home care when their needs are too great to be effectively handled at home. These facilities are expected to deliver high-quality care and treat our elderly relatives like family members, but discovering that a loved one has suffered abuse in what should be a safe environment is truly devastating.
The National Council on Aging (NCOA) estimates that as many as 1 in 10 older Americans have experienced elder abuse. Older people who have been abused have a 300-percent higher risk of dying than those who have not been mistreated.
As uncomfortable as this is to contemplate, everyone should be aware of the types of nursing home abuse that can take place and how to identify the potential signs and symptoms. The mistreatment could fall under the following categories.
Types of nursing home abuse
There are 7 main types of nursing home abuse:
Physical abuse: Any use of unnecessary physical force that could result in pain or injury; rough handling, hitting, punching, kicking, slapping, or other physically aggressive forms of behavior
Sexual abuse: Any form of unwanted sexual contact that the person has not consented to; sexual assault, rape, and unwanted touching
Psychological or emotional abuse: Includes giving older people the silent treatment to yelling, abusive speech, humiliation, threats, and intimidation
Neglect: Failing to provide the level of care and attention expected in a nursing home setting; inadequate personal care, nutritious food, and failure to check on the resident regularly
Financial abuse: Using an elderly person's funds in an illegal way, including theft, fraud, financial coercion, or the improper use of legal provisions, such as guardianships or powers of attorney
Self-neglect: Self-neglect could ensue if the nursing home fails to provide life necessities
Abandonment: Failure to check on nursing home residents regularly or even abandoning them in medical facilities or public places
The proper authorities should be immediately alerted if you suspect any type of abuse is happening.
Spotting the signs of nursing home abuse
Individual nursing home residents respond to abuse in different ways. One of the clearest forms of evidence is a report from the victim. If he or she has the mental capacity and is not too traumatized to speak up, your loved one may confide in you what has happened.
Even if he or she is anxious about the consequences of speaking out, it is essential that you report elder abuse immediately. Your loved one will be much safer once Adult Protective Services are aware and can take the necessary action.
The following are potential signs that abuse is taking place.
Physical
Some physical symptoms of abuse and neglect are:
Unexplained injuries, such as cuts and bruises
Sexually transmitted infections
Unexpected weight loss
Poor personal hygiene
Emotional
Emotional signs of abuse include:
Increased anxiety or fear
Depression
Changes in sleep patterns
Behavioral changes
Isolating behavior
Lack of interest in regular activities
Financial
Financial abuse may show as:
Sudden changes to a will or other financial arrangements
Signature obtained on financial documents without your knowledge
Changes in spending patterns
Unpaid bills
Reporting Nursing Home Abuse
Immediate action is essential if you notice any of these signs or other things that worry you. One provision for reporting nursing home abuse in Florida is the Long-Term Care Ombudsman program. Its mission is to improve residents' quality of life in long-term care facilities and protect their health, safety, and welfare.
A representative from this program can discuss your concerns with you and guide you through the process of filing a complaint regarding abuse or neglect. In Florida, you can call 1-888-831-0404.
What happens next
When any department receives a nursing home abuse report, the matter must be addressed by the proper authorities. Under Florida state law, Adult Protective Services (APS) must begin an investigation within just 24 hours of receiving a complaint of suspected abuse.
If the nursing home attempts to obstruct the investigation, APS may call upon local law enforcement to assist them in obtaining the required information. If the APS has reason to believe that any form of nursing home abuse has taken place, they must orally inform the proper authorities who can initiate criminal investigations.
Within 5 working days of making the oral report, the APS must provide the authorities with a preliminary written report. The Florida Long-Term Care Ombudsman Program or the Florida local advocacy council will be informed as appropriate.
Potential consequences
The nature of the investigations and actions taken following these events will vary depending on the nature of the abuse. Under Florida state law, elder abuse and neglect could be a 3rd-, 2nd-, or 1st-degree felony. 1st-degree felonies are punishable by up to 30 years in a Florida State Prison.
There may also be consequences for nursing homes. All nursing homes must meet the standards set out in the Nursing Home Reform Act.
These standards include provisions for investigations when elder abuse occurs. If deficiencies are found, this could lead to fines and other actions being taken against the nursing home.
Seeking Justice for Nursing Home Residents
When a loved one has suffered abuse in a nursing home, he or she can expect the authorities to investigate the matter and pursue convictions where appropriate. Every victim has the right to seek justice by means of a civil lawsuit as well. Alternatively, he or she may appoint a guardian, person, or organization to act on his or her behalf.
If nursing home abuse has led to the death of your loved one, you may also have legal options available to you. This includes pursuing a wrongful death lawsuit, which can provide compensation when a wrongful act, negligence, or breach of contract has led to the untimely death of a loved one.
The basis for nursing home abuse lawsuits
In most cases, the victim or his or her family members will look to sue the nursing home for failing to provide the standard of care expected. This is based on the legal doctrine of vicarious liability, which states that employers can be held responsible for their employees' actions carried out in the course of employment.
There may be further legal basis on which a nursing home abuse lawsuit can stand:
Violation of law: Nursing homes are required to comply with federal and state laws regarding standards of care. When a nursing home fails by allowing abuse to take place, you may be able to sue on this basis.
Breach of contract: The nursing home undertook to render services for an agreed fee but breached the contract by failing to deliver the contracted standard of care, which is grounds for a lawsuit.
Our compassionate Florida nursing home abuse lawyers have the legal knowledge and experience to guide you through your legal options. We can assess your case's likelihood of success during a free case evaluation. We can even give you a ballpark figure for the compensation you may be able to achieve.
Damages available in nursing home cases
Types of damages an elder abuse victim may pursue are:
Medical expenses
Pain and suffering
Mental anguish
Loss of enjoyment of life
Disability
In rare cases, punitive damages can also be awarded in nursing home abuse cases. Each case is unique, so talk to your attorney about the forms of compensation you can pursue in your particular case.
Florida statute of limitations
In Florida, nursing home abuse cases must be filed:
Within 2 years of the incident occurring
Within 2 years after the incident is discovered
Within 2 years of the time it should have been discovered, had due diligence been exercised
Due to the time restrictions, seeking legal advice as quickly as possible is imperative. A free case evaluation may be all you need to determine your next step in seeking justice.
Trust Gordon & Partners With Your Nursing Home Abuse Case
Once you have reported a nursing home for abuse and found a safe place for your loved one, you also need to seek qualified legal advice. Turning to a law firm with years of experience in this delicate field is essential. Such a firm can be trusted to put your loved one's interests first and tenaciously pursue justice on your family's behalf.
Over more than 25 years, Gordon & Partners has built a strong reputation for delivering outstanding results for our clients. We have helped our clients secure hundreds of millions in compensation, including victims of nursing home abuse.
Our Palm Beach Gardens nursing home lawyers are compassionate and experienced. We will patiently listen as you talk them through what has happened to you or your loved one. You can rest assured that if we take on your case, we will use every legal resource at our disposal to fight for the financial compensation you deserve.
Schedule your free case evaluation by calling (855) 722-2552 or filling out our online contact form. Our support staff is also fluent in Spanish and our representatives are ready to take your call 24 hours a day.