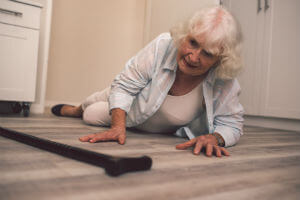 Every year, millions of people age 65 and older experience falls. More than one out of every four older adults in this age range suffer injuries caused by falling, according to the Centers for Disease Control and Prevention. Even more alarming, the rate of falls is twice as high for nursing home residents than it is for others. However, there are many ways that these facilities can minimize fall risks.
The licensed West Palm Beach nursing home abuse lawyers at Gordon & Partners are dedicated to keeping your loved one safe. We can discuss how nursing homes can minimize fall risks and what to do if they fail to meet this duty. Schedule a free consultation today to learn more about your legal options.
Risk Factors for Nursing Home Falls
Most falls are caused by a combination of risk factors. Risk factors may be due to environmental issues, medical issues or other issues. These could include:
Lower body weakness
Vitamin D deficiency
Balance or walking difficulties
Use of certain medications that affect balance
Slippery floors
Foot pain or foot problems
Vision problems
Poor footwear
Loose carpeting or flooring
Throw rugs
Items that residents can trip over
Many of these risk factors can be eliminated or reduced by paying careful attention to them.
Consequences Following a Fall
Falls often result in serious injuries, such as a head injury or broken bone. Many older adults are treated in the emergency department due to fall injuries. Falls account for more than 800,000 patients hospitalized each year.
Most often, these injuries result in hip fractures caused by falling on one's side. Falls are also the most common cause of traumatic brain injuries. These type of injuries can cause expensive medical bills and can cause a financial burden on the nursing home resident and their family.
Preventing Falls in Nursing Homes
Nursing homes have the legal duty to keep their residents safe. They usually set up protocol to address fall risks and minimize the likelihood of injuries. Nursing homes are often able to prevent falls by implementing certain procedures, such as:
Conducting a fall assessment when a new resident arrives at the nursing home
Providing residents with walkers or wheelchairs, if needed
Identifying residents with fall risks and closely monitoring them
Closely monitoring residents with Alzheimer's or dementia
Having the nursing home doctor review the resident's medications and making necessary adjustments to decrease fall risk
Providing residents with hip pads to prevent a hip fracture
Providing residents with Vitamin D supplements, if necessary
Giving strength and balance exercises to residents
Checking residents' vision
Removing clutter from the floor
Quickly cleaning up after spills
Installing grab bars in resident rooms and bathrooms
When Nursing Homes Are Liable for Falls
Nursing homes may be liable for falls when it is due to their negligence. Negligence is a failure to use reasonable level of care as required by law or current industry practices. This could include not providing adequate safeguards for its residents or failing to correct a known hazard.
Other scenarios that could result in the nursing home potentially being found liable for a fall include:
Understaffing – Nursing homes that are understaffed do not have enough staff to adequately watch and monitor residents. This could lead to residents trying to handle tasks on their own when they need assistance, such as getting out of bed, increasing the risk of a fall.
Inadequate training – Staff members should be trained on recognizing fall risks and monitoring residents with an increased risk for falls. If they do not receive this training, residents are at a higher risk of suffering a fall injury.
Inadequate monitoring – Once a resident has been identified as having a higher fall risk, nursing home staff should closely monitor him or her. If this monitoring does not occur, a fall may occur.
Transferring problems – A nursing home worker may drop a resident when trying to transfer the resident in and out of a wheelchair to the bed or bathroom and cause a serious injury.
Medication errors – The resident's medication should be closely monitored for potential fall risks. The wrong dosage, medication or a combination of medications can also cause a fall.
Get in Touch with a Qualified Attorney Now
If your loved one sustained a fall in a nursing home that you believe was caused by the nursing home's negligence, the qualified attorneys at our firm are here to help. We can conduct a detailed investigation to determine the factors that contributed to your loved one's injury and attempt to hold all responsible parties accountable for these actions.
We provide our legal services on a contingency fee basis, so you pay us nothing upfront and are only billed if we successfully help you recover compensation for the damages your loved one has endured.
Give us a call at 1 (855) 722-2552 for a free consultation. We are available 24/7.