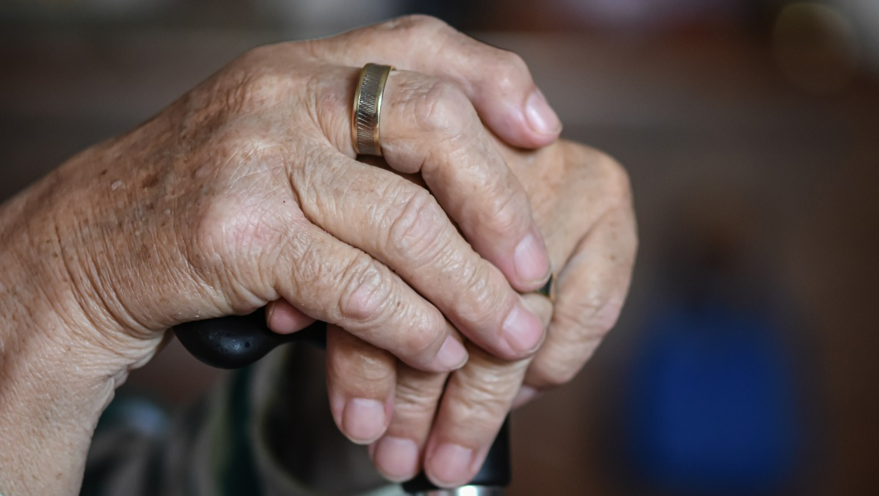 When our loved ones reach a time in life when they need more care than we can provide, we expect nursing homes to treat them like family. With its reputation as a retirees' paradise, it is no surprise that Florida has around 700 nursing homes, housing some 70,000 residents. 
Sadly, on occasion, nursing home abuse happens, causing deep distress and lasting consequences for the elderly person and his or her family and friends. Therefore, family members and other friends must be able to identify nursing home abuse signs and know what to do when there is cause for concern.
Recognizing that something is off is the first step to putting things right and seeking justice. That's where Gordon & Partners can come in. Our experienced nursing home abuse attorneys are here to build a strong case and seek justice for your loved one.
Call us 24/7 at 1-855-722-2552 to schedule a free case evaluation. Our support staff is also fluent in Spanish and on hand to answer your questions.
Recognizing Abuse in Nursing Homes
While it is painful to think about, nursing home abuse can take many forms, and the warning signs are not always easy to spot. Familiarizing yourself with the following 7 types of abuse in nursing homes could potentially help you protect vulnerable family members from exploitation and degradation.
1. Physical nursing home abuse
Any use of physical force that could result in injury, physical pain, or impairment could be considered physical abuse. This could include the use of physical punishment against elderly residents, such as hitting, punching, slapping, kicking, shaking, or shoving, to name a few behaviors. The inappropriate use of pharmaceutical drugs and physical restraints also fall under this category.
Some signs of this type of nursing home abuse are:
Injuries such as bruises, cuts, wounds, or welts
Broken bones
Sprains and dislocated bones
Reports from the elderly person of being physically mistreated
Shifts in your loved one's behavior may be the natural progression of a condition such as dementia. On the other hand, any changes should be addressed in case these are signs of elder abuse. Raise your concerns with a qualified professional who can investigate them further.
2. Elder sexual abuse
Any non-consensual sexual contact with an elderly person constitutes sexual abuse. If a senior is incapable of giving consent, any form of sexual contact is considered to be inappropriate under the law.
This could include sexual assault, rape, sodomy, sexually explicit photographing, unwanted touching, and other forms of sexual abuse. If you have concerns about any such acts or one not listed here, please get advice from a qualified nursing home abuse lawyer.
Current data from the World Health Organization (WHO) suggests that sexual abuse is one of the least common forms of elder abuse in institutions, including nursing homes. An estimated 1.9 percent of older people and their proxies reported this type of abuse.
It is crucial to be aware of the following signs of elder sexual abuse:
Bodily injuries, such as bruising around the genitals or breasts or unexplained bleeding from the vagina or anus
Unexplained sexually transmitted diseases
Underclothing that is torn, bloodied, or stained
Reports of sexual abuse by the elderly person
Sexual abuse is serious and must be reported. The National Center on Elder Abuse (NCEA) provides guidelines on who to speak to about your concerns. Once you have reported your concerns and the elderly person is in a place of safety, a nursing home abuse lawyer can help you explore the legal options open to your loved one.
3. Psychological or emotional elder abuse
Tragically, emotional abuse is the most common form of elder abuse reported worldwide by staff and residents. The WHO states that one-third of older people and their proxies, and almost one-third of staff, have reported this kind of mistreatment.
Emotional or psychological abuse involves using verbal or non-verbal acts to inflict anguish, pain, or distress on nursing home residents. These types of elder abuse can involve threats, insults, intimidation, mockery, harassment, and humiliation. Nonverbal acts include giving residents the "silent treatment" or isolating them from other residents, friends, and family members.
If your loved one is suffering emotional abuse, it may cause one or more of the following symptoms:
Distress and agitation
Becoming withdrawn
Becoming increasingly non-communicative or non-responsive when you engage with him or her
Depression
Declining physical health
Signs of trauma, including rocking, sucking, or biting
It is important to listen to elderly residents when they complain about emotional abuse. Ignoring their concerns could allow the situation to go on or get worse.
4. Neglect
When an elderly person moves into a nursing home, the expectation is that all of his or her needs will be cared for. This includes access to adequate food, a pleasant living space, personal care, and the nursing care he or she requires. Neglect typically means failing or refusing to fulfill one or more such obligations.
Signs of neglect may be:
Poor personal hygiene
Malnutrition and dehydration
Unsafe or unsanitary living conditions
Lack of medical care
A mentally competent older person may be able to voice concerns clearly, whereas vulnerable residents are less able to do so. Therefore, family members and friends must be alert to signs that the nursing home is failing to meet its agreed-upon responsibility of care.
5. Elder financial abuse
Material exploitation or financial abuse involves making illegal or improper use of an elderly person's funds or assets.
Examples of financial abuse are:
Taking an older person's money and using it for one's own ends
Obtaining an older person's signature on a document fraudulently
Using a power of attorney or conservatorship improperly
Financial abuse can be difficult to spot. If you are legally responsible for your elderly family member's finances, keeping a close eye on all his or her accounts is vital. You should also be alert to any changes in his or her will or other financial documents. You may also notice items of value disappearing, such as jewelry and keepsakes.
6. Self-neglect
Self-neglect involves failing to perform self-care. Mentally competent older people with a measure of physical health may still be able to take care of themselves to some extent. This may include moving around their room and caring for elements of their personal hygiene, such as brushing their own teeth.
It is part of the nursing home's agreed-upon responsibility to provide its residents with what they need for self-care. When nursing homes fail in this obligation, self-neglect can ensue. For example, if residents are denied life necessities like soap, toothpaste, and a hairbrush, this could be considered induced self-neglect and a form of nursing home abuse.
Nonverbal acts, verbal abuse, and psychological abuse could also render an elderly person incapable of caring for his or her personal needs. So even though nursing home residents may do this to themselves, it may still form the basis for legal action against the care facility responsible. A qualified and experienced nursing home abuse attorney can determine whether you have a case or not.
7. Abandonment
Nursing home residents expect regular checks throughout the day and night. Abandonment occurs when the staff fails to carry out this duty of care.
Insufficient checks on elderly ones can lead to them being left alone for hours. This may result in older adults:
Wetting or soiling themselves as they cannot get to the restroom
Falling or otherwise injuring themselves and not being found for a long time
Feeling emotional distress due to a lack of needed support
Other forms of abandonment include abandoning nursing home residents outside of the institution. This could be leaving them in a shopping mall or other public place, hospital, or clinic. This may be caused by miscommunication among the nursing home staff but can have disastrous results for the elderly person.
How Nursing Home Abuse Attorneys Can Help
Nursing home abuse is a distressing topic – one that we hope none of our loved ones will ever encounter. Once you recognize that nursing home abuse is happening, it is imperative to act immediately.
As recommended by the NCEA, if you believe the elderly person is in immediate, life-threatening danger, call 911. Otherwise, you should report your concerns to your local Adult Protective Services.
Once your loved one is safe, you can begin to consider taking legal action against the nursing home involved in the abuse. Under Florida Statutes §400.023, the resident, his or her guardian, or someone else acting on the resident's behalf may pursue legal action for elder abuse.
If we agree to take your case on, our nursing home abuse attorneys can help you:
Evaluate how likely your case is to succeed after listening to your story
Gather evidence to show that the nursing home breached its duty of care to the elderly person
Pursue compensation by either filing a lawsuit or negotiating out of court
Go to court to pursue justice
You can trust Gordon & Partners with your Florida nursing home abuse case. Our attorneys have the necessary experience and legal expertise to evaluate your case as well as give you advice on your options and chances of success.
If we take on your case, there will be no fees or costs unless we win. We have represented thousands of clients for over 25 years, winning hundreds of millions in compensation on their behalf.
Our nursing home abuse attorneys are ready to discuss your case. Call us at 1-855-722-2552 or reach out online to schedule a free case evaluation at your convenience.