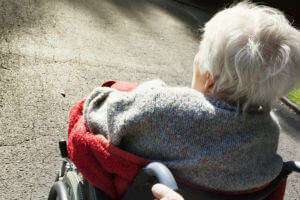 Nursing home abuse is a serious issue that affects some of our country's most vulnerable people. While anyone who resides in a nursing home may be susceptible to abuse by a caregiver, women are at an increased risk of becoming victims. Unfortunately, these incidents go unreported all too often, which can put more people at risk of being harmed.
Below, our nursing home abuse attorneys in West Palm Beach discuss the link between abuse and gender. If you suspect someone you love has been abused while living in a nursing home facility, request a free, no-obligation consultation with our legal team today to learn what options may be available.
Why Elderly Women Are More Likely to Be Abused
Elderly women are more likely to be the victims of abuse than elderly men – two of every three elder abuse victims are female. Elderly women are at a higher risk of suffering abuse during their later years for numerous reasons, including:
Life expectancy – Women generally live longer than men, with a life expectancy of 86.6 years to 84.3 years.
Care needs – Since women are expected to live longer than men, it is more likely that a woman will need residential care as she ages. While the difference in life expectancy seems minor, it does mean women are more likely than men to enter nursing home care.
Disabilities – Elderly women are more likely than elderly men to suffer incapacitating disabilities like Alzheimer's disease and osteoporosis. In many instances, women need more time to recover than men, which puts them at an increased risk of suffering abuse, and their disabilities may prevent reporting.
Size – Women are typically built smaller than men, which means they are not as likely to be able to physically defend themselves as an older man may.
Risk of Sexual Abuse in Elderly Women
As with elder abuse in general, older women are more likely than older men to be victims of sexual abuse. Most sexual abuse committed against elderly women occurs amongst those who live in nursing homes or other care facilities.
In many cases, the abuser is someone who is known to the elderly female victim. It is often someone she believed she could trust. According to studies, the abuser is more likely to be a man than a woman.
Why Is Nursing Home Abuse Not Reported More Often?
In general, only one in 13 cases of elder abuse are reported, while experts believe the rate of unreported elder abuse is much higher. In nursing home facilities, these incidents often go unreported. Victims may not report the abuse for various reasons, such as:
They feel reporting the abuse will cause the relationship with the abuser to worsen
They do not feel they will be believed
They fear negative consequences for the abuser if he or she is someone the victim is close to
They do not know where to report the abuse
They do not trust the legal system to help, or law enforcement
They are physically or mentally unable to report due to disability or condition
Since elder abuse victims are often unlikely to report abuse themselves, it is often up to family members or others close to the victim to do so. It is important to know the warning signs of various types of elder abuse and be diligent in watching for them to help protect your loved one.
Reach Out to Our Attorneys For Legal Help
If you believe someone you love is a victim of nursing home abuse, we recommend reaching out to our attorneys at Gordon & Partners as soon as possible. We have helped many injury victims and their families seek justice and hold their abusers accountable.
Let us investigate your claim and determine the legal options that may be available for your loved one in a free consultation. There are no upfront fees for our services.
Call 1 (855) 722-2552 or complete our Free Case Evaluation form.