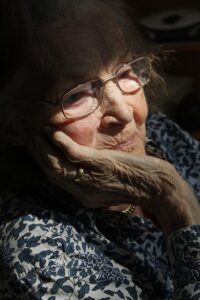 There are over 21 nursing homes in the Plantation, FL, area. These long-term care facilities provide an essential service to the community's citizens. Nursing facilities are meant to be homes where seniors can live and have their physical, emotional, and social needs cared for.
Sadly, nursing home residents in Florida do not always receive the care they need and deserve. When staff members are undertrained, overworked, or negligent, elderly residents may suffer neglect or abuse.
Substandard care can have a detrimental effect on vulnerable elderly residents, perhaps including your own family member. This article will discuss some of the most common complaints that residents and their families have about nursing homes here in Florida and throughout the US.
If your loved one is experiencing nursing home abuse or neglect, do not hesitate to take legal action. The nursing home abuse lawyers at Gordon & Partners are here to help. Schedule a free consultation today by calling us at (855) 722-2552 or completing our no-obligation contact form.
3 Common Nursing Home Complaints
Nursing home staff in Plantation, Florida, have an obligation to provide elderly and disabled residents with quality care. Administrators should be aware of the nursing home's residents' needs and ensure that there are qualified staff and adequate supplies available to care for everyone.
When long-term care facilities neglect the very people they are entrusted to provide care for, they should be held responsible. Even if their actions are among the most common complaints about nursing homes, such as the following, you need to understand that you may have legal recourse to seek compensation.
Slow response times
The most common complaint is that nursing home staff are slow to respond to the needs of the residents in their care. Residents may be left in bed despite repeatedly pushing their call buttons, left in the dining hall for an extended length of time after meals, or ignored when placing a call for help.
A nurse may take an unreasonably long time to respond to a call for assistance or fail to respond at all. This can leave residents feeling that their calls for help are not prioritized.
It's truly sad when calls for assistance go unmet. This detracts from the dignity and respect owed to the residents and can be detrimental to a person's mental well-being, possibly causing health complications.
Slow response times can put residents at risk for:
Bedsores
Falling (from attempting to get up or move on their own)
Poor hygiene
Depression
The most common reason for slow response times is understaffing. However, there is never a good excuse for poor patient care. If you notice your loved one is suffering due to slow response times, take immediate action to address the matter with a nursing home administrator.
Poor quality food
Another common complaint about nursing homes is regarding food quality. While it can understandably be challenging to accommodate a wide range of dietary needs and preferences, nursing homes have an obligation to provide residents with nutritious and well-prepared meals.
The following are some common complaints about the food in nursing homes:
Lacking vitamins and nutrients
Containing too many processed ingredients
Failing to meet allergy or dietary restrictions
Lacking fresh fruits and vegetables
Tasting bland or being improperly seasoned
Offering little to no variety
Meals should be an enjoyable experience for the residents. Interestingly, one scientific study showed a link between the quality of life in nursing home residents and better food. Ideally, if in good mental health, residents should have a say in what they eat, what their serving portions are, and who they choose to eat with.
Poor quality food can have devastating consequences on an elderly person's health. Failure to meet dietary needs could result in an aversion to food, malnutrition, dehydration, and serious health problems that accompany these issues.
Lack of social interaction
Another common complaint from residents of nursing homes is that they feel isolated and alone. In fact, those who conducted another research study found that over half of all nursing home residents without cognitive impairment reported feeling lonely.
When a nursing facility is understaffed, caregivers and nurses do not have sufficient time to have meaningful and prolonged social interactions with residents. Friendships with other residents in the nursing home can help alleviate feelings of loneliness. However, it can be challenging for senior citizens to develop and maintain friendships with fellow residents who may come and go, depending on their care requirements.
Prolonged feelings of loneliness and isolation can have devastating consequences, such as:
Depression and anxiety
High blood pressure
Suicidal thoughts
Progression of dementia or Alzheimer's
Obesity
Alcoholism
Mortality
If your loved one is suffering from social isolation when you are not there, try to encourage him or her to try new hobbies and participate in group activities. You should also be sure to express your concerns to the nurses and other staff who care for your loved one.
Another Common Nursing Home Complaint: Sleep Disruption
Sleep disruptions are another common complaint among nursing home residents. The need for quality sleep is crucial at any age, but it is especially important for the elderly. Seniors tend to fall asleep earlier, wake up earlier, and have more difficulty sleeping than younger people.
Some reasons for nursing home sleep disruptions include:
Nursing home staff talking loudly
Noise from monitors and other equipment
Alarms
Caregivers checking vital signs and dispensing medication
Interruption from roommates talking or watching TV
Difficulty adjusting to a new sleeping environment
Sleep deprivation is a serious issue that has been linked to a number of medical conditions. If your loved one is complaining of regular sleep disruptions, these concerns should be addressed by the nursing home administration. Some issues can easily be addressed, for example by reminding staff members to speak more quietly at night.
Nursing Home Complaints May Be a Sign of Neglect or Abuse
While it is normal for seniors to have some minor complaints about the facilities they are living in, resident complaints should not be quickly dismissed. It is important for family members to listen to their loved ones and keep a close eye on their physical and emotional health.
If you notice undisclosed injuries or your loved one's health rapidly deteriorating, these could be warning signs of abuse or neglect.
Nursing home abuse can take various forms, such as:
Physical abuse: Hitting, punching, slapping, force-feeding, and improperly restraining, are all types of physical elder abuse
Emotional abuse: This type of abuse could include name-calling, intimidation, isolation, scapegoating, talking to the patient like a child, insulting, and more
Sexual abuse: Any form of unwanted romantic or sexual conduct displayed toward a nursing home resident is considered to be sexual abuse
Financial abuse: Examples of financial exploitation are stealing cash or valuables, opening a credit card under a resident's name, coercing a senior to change his will, or forging a signature on a check
How a Plantation, FL Nursing Home Abuse Attorney Can Help
Families should be able to trust nursing homes to care for each and every resident loved one. If you investigate your family member's complaints and suspect nursing home neglect or abuse, don't hesitate to take action. 
Rather, inform the administrator of the nursing facility of your suspicions and contact the authorities if you feel any of your family members in a care home are in immediate danger. It is also recommended to contact a personal injury lawyer as soon as possible.
A nursing home abuse lawyer knows exactly how to:
Conduct a thorough investigation into the circumstances of the nursing home neglect or abuse
Investigate whether certain nursing home staff have been the target of prior complaints and/or been formally reprimanded
Gather documents including medical records to support your case
Consult medical professionals and other experts to determine whether the nursing facility has breached its legal standard of care
Identify all available damages and calculate the value of your claim
File all necessary documents and handle all communication with the nursing home's legal representatives and insurance company
Inform you of your legal options and help you make decisions regarding your case
Conduct interviews of all relevant witnesses and defendants
Represent your best interests and demand maximum compensation for your loved one's injuries and pain and suffering
Prepare your case and litigate in court if necessary
Contact a Plantation, Florida Nursing Home Abuse Lawyer
Your family likely took much time and effort to choose the right long-term care facility for your elderly loved one. Sadly, some nursing homes do not provide the care and safety that they promise. Overworked staff, lack of training, insufficient funding, negligence, and other factors may result in your loved one being neglected or abused.
At Gordon & Partners, we are saddened to hear reports of nursing home abuse. Our personal injury lawyers proudly defend the rights of the elderly and infirm.
If you suspect your loved one is being harmed in a long-term care facility, our law firm is here to help. We can thoroughly investigate all facts and circumstances surrounding the nursing home neglect your loved one has suffered and help you file a claim against all responsible parties.
Our law firm takes cases on a contingency fee basis. This means you do not pay any upfront costs or fees. Call us at (855) 722-2552 to schedule a free case consultation on how to hold the guilty nursing home accountable.