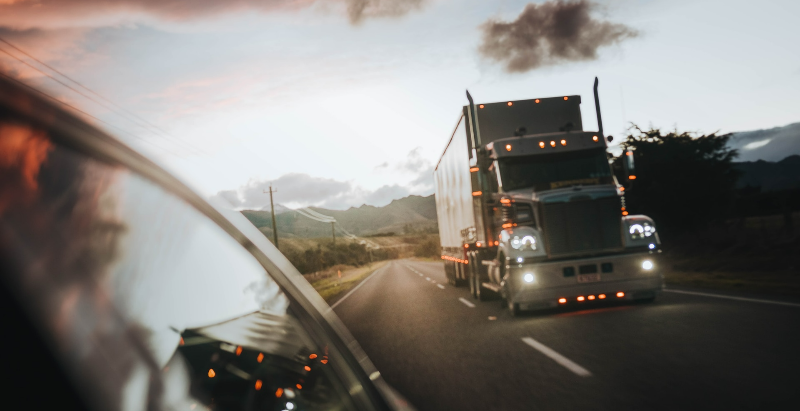 Trucking accidents are traumatic events that can have devastating consequences. Victims of car accidents often suffer serious injuries, high medical bills, and irreparable property damage.
Pursuing legal action to recover fair compensation is essential when such truck accidents occur in South Florida. However, truck accident cases come with unique challenges.
This comprehensive guide will delve into the specific challenges of truck accident lawsuits in South Florida. We will also explore effective strategies to overcome these obstacles.
Understanding Truck Accident Laws in Florida
Many people lose their lives on Florida roads due to large truck accidents. The Federal Motor Carrier Safety Administration reports, "In 2020, on average, there were 1.12 fatalities in fatal crashes involving large trucks. In 90 percent of those crashes, there was only one fatality. The majority, 83 percent, of fatalities were not occupants of the large truck."
Even if no fatalities occur, large truck crashes often result in serious injuries. Thus, accident victims and their families can seek compensation from the parties liable to pay for the costs.
However, large truck companies will do everything in their power to protect their own interests when a lawsuit arises. This resistance, along with several other factors, can make receiving compensation from negligent parties in a semi-truck accident lawsuit especially difficult.
Understanding the laws that regulate truck accident cases in South Florida is crucial to increasing your likelihood of getting fair compensation. These laws and regulations include:
Federal Motor Carrier Safety Administration's regulations: These regulations define the minimum safety requirements for truck drivers and motor carriers
Florida state laws: Florida has a unique set of laws and regulations governing trucking that may differ from federal guidelines
No-fault insurance system: Florida has a no-fault car insurance system, but victims of severe injuries or damages can file a truck accident claim outside this system
Factors Complicating FL Truck Accident Lawsuits
Several factors often come into play when handling truck accident cases. The complexities that can arise from a truck accident include unique circumstances, liability issues, trucking regulations, and insurance company tactics.
Below are eight challenges you may face as you seek compensation in a Florida truck accident lawsuit.
1. Liability in a truck accident
Determining who is at fault for a Florida truck accident could be complicated by two aspects of truck accident law: (1) the no-fault system in Florida, and (2) the involvement of multiple parties.
These factors can complicate your truck accident case and limit the amount of compensation you can receive. Although the legal process may be difficult, experienced truck accident lawyers can help you file a truck accident claim.
Filing a truck accident claim in a no-fault state
No-fault insurance, sometimes called personal injury protection insurance (PIP), can help car accident victims pay their medical bills and recover lost income, regardless of who is at fault. This policy ensures prompt access to funds for accident-related expenses, reducing the need for lengthy and costly liability claims.
While the no-fault insurance system aims to simplify car accident claims, it can complicate semi-truck accident claims. The medical expenses resulting from severe injuries sustained in a semi-truck accident may exceed the coverage provided by PIP insurance.
Another complication that arises as a result of the no-fault law is the threshold required for legal action. Before filing a truck accident lawsuit, you must establish that your injuries meet a certain threshold of seriousness.
Even if your case qualifies to be filed as a legal claim, you will need assistance to get the job done. Navigating insurance laws can be daunting and time-consuming when nursing serious injuries from your accident.
The best way to get around this and successfully pursue your accident claim is to seek legal representation. An experienced truck accident lawyer can assess whether your injuries meet the criteria for pursuing a legal claim.
Establishing liability when multiple parties are involved
Trucking accidents are most likely to involve multiple parties involved, especially if they are commercial trucks. These accidents might involve:
The commercial truck driver
The trucking company owner(s)
The vehicle manufacturer
Companies that manufacture truck parts and accessories
Government entities
The insurance companies for the above parties
Your insurance provider
Determining liability can be a stressful legal process, as each involved party may attempt to shift blame onto other drivers. It is essential to hire an attorney who has experience and a proven record of resolving claims related to commercial trucks and large trucking companies.
2. Severe injuries and damages can create complex cases
Large truck crashes often lead to severe or catastrophic injuries, wrongful death, and property damage. Most victims suffer injuries that can have long-term physical, emotional, and economic consequences.
The following injuries might be considered severe, or even catastrophic, in some cases:
Broken bones
Burns
Internal injuries
Loss of limbs, hearing, or eyesight
Permanent disability
Significant scarring or disfigurement
Soft tissue injuries
Spinal cord injuries
Traumatic brain injuries
Whiplash
Medical treatment for serious injuries like these can be expensive. Truck accident victims may require hospitalization, surgeries, therapies, or rehabilitation.
Trucking companies know they will have to pay a lot in compensation if they are found liable. To avoid this, the negligent party may try to reduce their liability in the truck accident litigation.
3. Differing court systems within Florida
The region of South Florida is diverse, with each county setting its own legal regulations and court systems. Filing a semi-truck accident lawsuit is challenging because the accident location may be near different county borders. The appropriate jurisdiction or legal district for filing a lawsuit can be hard to determine due to geographical complexity.
Different South Florida counties have varying injury laws that affect how courts handle personal injury cases. Legal procedures and potential jury verdicts may vary slightly across different jurisdictions.
These variations can result in differences in compensation amounts and outcomes for personal injury cases. Thus, it is crucial to hire a personal injury lawyer familiar with the specific county with jurisdiction of your case.
4. Dealing with aggressive insurance companies
Dealing with insurance companies in truck litigation can be challenging as they prioritize their own interests. Trucking companies often carry substantial insurance coverage. Although they may have the funds to pay compensation, these companies may avoid doing so.
After a thorough investigation, the insurance adjuster and company lawyers will determine the victim's compensation. The trucking company's legal team may try to minimize liability and payouts in the truck accident case. They may pressure victims to accept inadequate settlements or delay proceedings.
The truck accident attorneys at Gordon & Partners can help you negotiate with the insurance companies. We can gather evidence, such as accident reports, witness statements, and expert opinions, to counter the aggressive insurer tactics.
5. Navigating state and federal trucking regulations
Trucking companies are required to follow many strict state and federal law regulations to ensure safety. These regulations include:
Load weight limits
Hours of service regulations
Maintenance inspections
Driver qualifications
Drug and alcohol testing
Distracted driving rules
Violations of these regulations can be crucial evidence in a semi-truck accident case. That's where the expertise of a semi-truck accident lawyer comes into play.
6. Evolving technology in the trucking industry
Trucking companies increasingly use technology, such as electronic logging devices (ELDs) and dash cams, to monitor their truck drivers and commercial vehicles. ELDs document a driver's hours of service, ensuring he or she adheres to regulations designed to prevent fatigue-related accidents.
Interpreting these logs requires a deep understanding of the complex driving regulations. This task should be carried out by those familiar with the intricacies of the trucking industry.
Since these logs could be crucial supporting evidence for your case, it's best to hire an experienced semi-truck accident lawyer. He or she can engage the respective professionals to interpret the data on your behalf.
7. Addressing potential bias against commercial truck drivers
In lawsuits involving semi-trucks, there may be an underlying bias against commercial truck drivers or the trucking company. Jurors sometimes hold a bias against such companies and assume that the commercial truck driver is at fault.
On the other hand, some jurors could sympathize with truck drivers, viewing them as individuals trying to make a living in a challenging profession. This sympathy can lead to a reluctance to find the truck driver at fault, even when the evidence suggests otherwise.
Either way, bias may affect the fairness of the trial and the victim's ability to secure a favorable verdict or adequate compensation.
8. Difficulty preserving evidence in a truck accident
It is common for trucking accidents to cause substantial damage to not only the vehicles involved but also to the surrounding environment. Critical evidence, such as skid marks, scattered debris, or the condition of the vehicles, can quickly disappear or change due to cleanup activities.
In many cases, it can take several hours to several days to complete the clean-up process. For extremely complex accidents or those involving large trucks or significant environmental contamination, the clean-up efforts can last weeks or even longer. This race against time can make it difficult to collect all necessary evidence from the accident scene.
Other vital evidence, such as black box data, maintenance records, and driver's logs, can be lost or destroyed if not preserved promptly. Experienced attorneys understand the best ways to preserve evidence and can work with accident investigation experts to accomplish this.
How to Overcome Challenges in Truck Accident Cases
Semi-truck accident cases are best litigated by experienced personal injury lawyers. The truck accident attorneys at Gordon & Partners can advise you on the best strategies to overcome challenges in truck accident lawsuits and take you through the following legal phases.
1. Identify all liable parties
Identifying all parties involved and responsible for the accident can be complex. To overcome this challenge, you should:
Investigate thoroughly: Collecting evidence, such as accident reports, witness statements, and black box data, to establish liability
Identify all responsible parties: Ensure you use all potentially liable parties, not just the truck driver
Consult an experienced attorney: Seek legal assistance from a South Florida attorney with experience in truck accident cases, who can conduct a thorough investigation to identify all responsible parties and gather evidence to establish their liability; this often involves examining driver's logs, maintenance records, and the trucking company's safety practices
2. Seek immediate medical attention
Medical treatment after car accidents and truck accidents should always be a priority. Not only does this ensure that all injuries suffered are attended to, but it also strengthens your truck accident case.
Medical documentation such as prescriptions, bills, and scans can serve as evidence of your injuries and what caused them. What's more, promptly seeking medical attention demonstrates your commitment to addressing your injuries responsibly, thereby increasing your credibility in any legal proceedings.
These medical records can establish a direct link between the accident and your injuries. This is crucial for proving that the truck accident caused your injuries, which is a key element in a personal injury claim.
3. Consider long-term consequences
Semi-truck accidents can have long-term consequences for injured victims. The injuries may require months or even years of rehabilitation and treatment. This can put tremendous financial strain on the victim and his or her family.
Consulting medical and financial experts can help you assess your future and financial needs. The experts can help you:
Document the damages: Maintain detailed records of medical bills, property damage, and other expenses related to the accident
Seek a comprehensive medical evaluation: Obtain a thorough medical examination to assess the extent of your injuries and their long-term implications
Calculate future costs: Your lawyer will consider future medical expenses, lost income, and potential rehabilitation needs when seeking compensation
4. Consult an experienced attorney
An experienced lawyer can ensure that all potential damages are accounted for in the lawsuit, maximizing the amount of compensation you finally receive. Plus, having experienced and skilled legal representation can also help you overcome the following challenges:
State and federal trucking regulations: Working with an attorney who is well-versed in both state and federal trucking regulations will ensure compliance is examined thoroughly
Potential jury bias: The judge, plaintiff lawyer, and defendant lawyer may work together to select jurors who can remain impartial
Jurisdictional complexities: A knowledgeable attorney can help determine the most suitable jurisdiction based on the specifics of the case, being familiar with the local court rules and procedures and able to ensure that the lawsuit is filed at the right venue
5. Negotiate aggressively with the insurance company
Be prepared for aggressive negotiations with insurance companies. Insurance companies are known for their aggressive tactics to minimize payouts. Having an attorney on your side can level the playing field and help you secure fair compensation.
It can be intimidating to speak with an insurance adjuster, but here are some strategies to help you:
Hire a legal representative: An experienced attorney can negotiate with insurance companies on your behalf and protect your rights
Avoid quick settlements: Refrain from accepting the first settlement offer, as it may not fully cover your damages
Be cautious with what you say: Be careful when communicating with insurance adjusters, as your own statements could be used against you
6. Prepare for litigation
If a settlement cannot be reached, it may be prudent to prepare for trial. A skilled attorney will build a compelling case on your behalf and represent your interests in litigation. Your attorney will guide you through:
Initiating the lawsuit: The first step in litigation is filing a formal lawsuit against the responsible party. Your attorney will draft a complaint outlining the details of the case, including the allegations and the relief sought.
Legal strategy: Your personal injury lawyer will develop a comprehensive legal strategy tailored to your specific case. This strategy may include identifying key legal arguments and anticipating potential challenges.
Trial preparation: The attorney will carefully prepare you and any witnesses for the trial. This includes outlining your testimony, addressing potential cross-examination questions, and ensuring you are ready to present your case convincingly in court.
7. Seek an expert's opinion
Consult accident reconstruction experts, medical professionals, and financial experts to strengthen your case and establish liability. These experts can assist in:
Gathering comprehensive evidence: Collect as much evidence as possible, including accident reports, witness statements, photographs, and medical records
Preserving evidence: Contact an attorney promptly to ensure critical evidence, such as the truck's black box data, is preserved
Interpreting data from dash cams and electronic logging devices: Experts who are well-versed in the latest trucking technology can help interpret the data and determine whether it reveals any negligence or wrongdoing by the trucking company or truck driver
How Can a Semi-Truck Accident Attorney Be of Help?
While truck accident litigation can be challenging, it is not impossible. With diligent legal representation backing you and a thorough understanding of the unique challenges posed by truck accidents, you can overcome these hurdles and get the compensation you deserve.
If you or a loved one has been involved in a truck accident in South Florida, don't hesitate to consult a Gordon & Partners attorney today. Our injury lawyers have over 180 years of combined legal experience and have been helping injury victims throughout South Florida for over 25 years.
Contact Gordon & Partners today by calling our toll-free number at 1(855) 722-2552 or completing our free, no-obligation contact form. You can also reach out to our live chat service, where you can communicate with a representative in real-time.