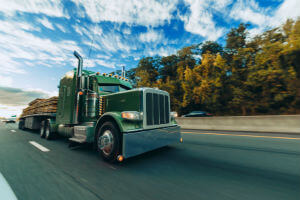 Commercial truck operations are governed by Florida regulations. These regulations are put in place to reduce the risk of accidents, injuries and fatalities involving large trucks and other commercial motor vehicles.
If you were injured in a truck accident, the truck driver, trucking company or third party may be liable for damages.
Request a free, no obligation consultation with our West Palm Beach truck accident lawyer s today. We will assist you in recovering the compensation you deserve for your medical bills, lost wages, and pain and suffering.
Florida Trucking Rules & Regulations
Commercial trucks in Florida are governed by Federal Motor Carrier Safety Administration (FMCSA) laws as well as state laws. The Florida Highway Patrol Office of Commercial Vehicle Enforcement (OCVE) enforces all Florida trucking operations.
Many regulations do have exceptions that could apply to a certain vehicle. Some vehicles may obtain special permits that exempt the truck from certain legal requirements or limitations.
Size and Weight Limits
Florida law limits height, width, and length of commercial trucks. In general, truck width may not be greater than 102 inches. Trucks with widths greater than 96 inches may be restricted on public roads without at least one through lane equal to 12 or more feet in width in each direction, or roads that are deemed unsafe for these vehicles. Width does not include mirrors or safety devices.
Commercial trucks in Florida may not exceed 13 feet six inches tall. Automobile transporters are allowed to be up to 14 feet high with their carried load.
Length restrictions apply to trailers, not to the truck tractor or the truck tractor and trailer together. Trucks may carry up to two trailers up to 75 feet long total.
Commercial trucks may weigh up to 80,000 pounds. Legal weights for each vehicle could be lower depending on number of axles, type of axles and other factors.
Federal Bridge Formula
On interstate highways, legal vehicle weight is determined by the bridge's external or outer length as well as by internal bridge, which is groups of consecutive axles. The federal bridge formula is applicable to trucks with gross weights over 73,271 pounds and has:
Four axles with a wheel base of 47 inches or more
Five axles with a wheel base of 41 inches or more
Six axles with a wheel base of 33 inches or more
To determine the federal bridge weight of a truck, the axle spacing between axle groups is measured. This corresponds with a table in the Florida Highway Patrol's Commercial Motor Vehicle Manual. This table shows the maximum allowable weight limit for number of axles.
Special Permits for Oversize and/or Overweight Trucks
If a truck is oversized or overweight, special permits may be granted in certain circumstances if the vehicle and load cannot be broken down into smaller units.
Permits are issued by the Florida Department of Transportation (FDOT) and come in two forms: a trip permit and a blanket permit. A trip permit covers a single point of departure to a single destination. This allows the driver up to five days to make a single trip. A blanket permit covers multiple trips over a period of time not to exceed 12 months.
What Happens If the Truck Is Overweight?
Trucks are weighed at various points throughout Florida to ensure they are within the state and federal weight limits. If a truck is overweight, truck drivers may be required to shift loads if only axle weight violations are found. An hour is granted for load shifting and one re-weighing is permitted. If the axle is still overweight, a Commercial Motor Vehicle Citation is issued as well as a civil penalty.
If trucks are over gross, bridge or permit weight, a Commercial Motor Vehicle Citation is issued noting the civil penalty. In cases where a truck is found to be overweight on both axle weight and gross or any bridge weight, a Commercial Motor Vehicle Citation with civil penalty is issued and the truck driver is not permitted to shift the load.
Florida law requires trucks more than 6,000 pounds over gross weight to be off-loaded to the legal weight.
Speak with a Licensed Attorney Today
If you were injured in a truck accident, you may be entitled to file a personal injury claim . At Gordon & Partners, a licensed personal injury attorney in West Palm Beach can assist you in recovering the compensation you deserve.
Request a free, no obligation consultation and learn what legal options may be available in your case. There are no upfront fees and payment is only owed if we successfully recover compensation for you.
Call 1 (855) 722-2552 or fill out our Free Case Evaluation form now.