Florida Personal Injury Protection Insurance

Florida personal injury protection coverage, also known as no fault insurance, covers damages caused during an auto accident, regardless of who is at fault. The amount of coverage is based on the limits of your policy and may also cover members of your household or passengers in the vehicle at the time of the crash.
Though this type of insurance can help you after an unexpected accident, insurance companies may deny a claim, delay payment or offer too little compensation. If you were involved in a car accident and are now struggling to obtain the compensation you deserve, you need an experienced attorney on your side.
The attorneys at Gordon & Partners are well versed in Florida personal injury protection coverage and can help you fight for your rights. We have obtained millions in verdicts and settlements for accident victims, contact us today to schedule a free case evaluation.
Call 1 (855) 722-2552 or fill out a contact form.
Florida PIP Insurance Minimums
When a driver is involved in a West Palm Beach car accident, one of the most frequently asked questions is, how will the damages be covered? In Florida, all drivers must carry personal injury protection and property damage for all vehicles they own. The minimum requirements a motorist must have are:
$10,000 for personal injury protection
$10,000 for property damage liability
If a passenger injured in an auto accident has their own Florida PIP insurance, they may be able to receive compensation under their own policy.
The state of Florida does not require motorists to carry underinsured/uninsured motorist coverage. However, many drivers choose to add this coverage since Florida is a no-fault state, which means that your insurer will pay some of all of the damages, regardless of who is at fault.
If you or a loved one have been involved in an accident caused by another driver's negligence, our experienced lawyers can help you obtain the compensation you deserve under your Florida personal injury protection coverage.
For a free evaluation of your claim, call 1 (855) 722-2552.
What is Personal Injury Protection?
The type of coverage included in a Florida PIP insurance plan will vary based on a motorist's decision, which will also impact their deductible and monthly premiums.
Commonly, personal injury protection includes:
Medical Coverage – Covers the cost of treatment received from doctors, hospital workers, or other healthcare providers for injuries sustained.
Disability Benefits – If an individual is unable to return to work right away, Florida PIP insurance may cover lost wages and further expenses incurred while away from work.
Death Benefits – If you are involved in a fatal accident, Florida personal injury protection coverage may provide benefits to any of the deceased's relatives related by blood, adoption, or marriage.
With Florida personal injury protection coverage, an injured driver or passenger may benefit no matter whose fault the accident was. Furthermore, Florida PIP insurance can help cover additional medical expenses that a victim's health insurance may not cover.
Unfortunately, limits on policies and insurance companies acting in bad faith can make it difficult for accident victims to obtain the compensation they need to recover after a crash. If you believe your car insurance claim has been wrongfully denied, undervalued or is being delayed, contact a West Palm Beach car accident lawyer you can trust.
The team at Gordon & Partners has more than 200 years of combined legal experience and is ready to fight for your rights against big insurance companies.
Schedule a Free Consultation
If you or a loved one has been involved in an accident and are struggling to get your insurance company to cover medical expenses, property damage, lost wages and more, our knowledgeable attorneys are ready to help you.
At Gordon & Partners, we know how difficult it can be to fully understand an insurance policy and complete a claim. For many years we have been helping personal injury victims fight for their rights, and our experienced lawyers know how to stand up to insurance companies so that you may receive the compensation you deserve.
We offer free legal consultations and work on a contingency fee basis. This means you do not pay us unless we obtain a successful verdict or settlement on your behalf.
CHAT LIVE with a representative and schedule a consultation today.
Further Resources
Live Chat Now
Verdicts & Settlements
Recovery for man and family for injuries caused by a defective auto part.
Recovery for man who suffered brain injury and paralysis after collision with Blood Mobile.
Jury verdict for the family of a 23-year-old woman killed in a tractor-trailer accident.
Jury verdict for family of mother of two killed in tractor-trailer accident.
Recovery for parents of a man killed in aviation crash.
View more results
Testimonials
To Scott Fischer & the Gordon & Partners staff,

It's not often enough where you [have] the experience of dealing with a staff such as Gordon & Partners. My experience has been more than pleasurable dealing with a professional…
Many thanks from both Gerry & I to everyone who worked on both our cases.
Special thanks to Wally, Bob & Emily & the rest of the team members who did such an excellent job on our cases. Each time our mouths dropped to the floor when we saw our…
We cannot express the gratitude we have for the quality of service received from Chris Calamusa, representing your firm. Exceptional is an understatement. We are very impressed with the depth of his knowledge in his respective areas of expertise…
I would like to share the very professional and enjoyable experience in dealing with Jimmy Herron.

Jimmy has been very informative and helpful throughout this process. He accommodated my family's needs, by coming to our…
Hi Scott,
I want to thank you again for representing my case in such a strong, honorable, direct, knowledgeable, expert manner. I thank you again for all that you have done for me and my mother to give both meaning to…
Featured Attorney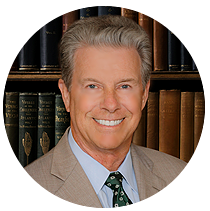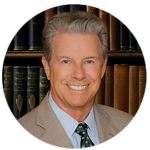 Robert E. Gordon
Robert E. Gordon is a personal injury attorney and founding member of the law Offices of Gordon & Partners. He is a strong advocate in fighting for the injured.
Read more