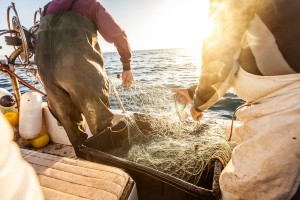 When a fisherman or crewmember is injured or killed in an accident at sea because of negligence or carelessness of another crewmember, captain, skipper, or the boat's owner, the Jones Act requires that the injured party be compensated for his or her losses.
But what happens when a boat owner tries to find ways to avoid making a payout? The Limitation of Liability Act is an archaic law that can be used to limit a boat owner's liability after a maritime accident in which an injury has occurred, property has been damaged or life has been lost.
The legal team at Gordon & Partners discuss this act in detail, how a boat owner might attempt to use this law to limit damages and why it is important to consult with an experienced lawyer who is well-versed in maritime law. An initial consultation with us is completely free of charge.
What is the Limitation of Liability Act?
The Limitation of Liability Act was passed in Congress in 1851 to help protect maritime trades and shipowners from suffering complete financial ruin. Boat owners can limit their liability to the value of the vessel and its freight immediately after an accident occurs on navigable waters that result in injury, death, or damage to property.
However, the boat owner must prove that he or she had no knowledge of the negligent acts or unseaworthy conditions that resulted or contributed to the accident. If the boat owner knew or should have reasonably known of the events that caused the accident, he or she would not be able to limit his or her liability. Boat owners will also not be able to limit their liability on non-navigable waters.
The act applies to all vessels on the high seas as well as owners of smaller vessels, such as towboats, pleasure yachts, tug, fishing vessels, barges and other small craft. A West Palm Beach maritime lawyer from our firm is prepared to advise you if the act applies to your situation in a free legal consultation.
How a Boat Owner Can Attempt to Limit Liability
A boat owner can attempt to limit liability in two ways. One way is to take legal action in federal court against the injured party. For instance, if a fishing boat collides with another boat and the passengers of that boat suffer serious injuries, the owner of the fishing boat may decide to take action to limit his or her liability to the value of the vessel and the pending freight.
This could be troubling for any injured party who has sustained severe, life-threatening injuries since the value of the boat may be less than what is required to adequately compensate the injured party.
The second way is to use the act as a defense strategy when responding to a claim filed in state or federal court. It is important to note that boat owners are not allowed to limit liability in claims that involve maintenance and cure benefits for seamen who are harmed.
Advantages of Working With a Maritime Lawyer
These types of cases can be complex and particularly time-consuming. An experienced maritime lawyer will understand the duties and obligations of boat owners and what it takes to conduct a detailed investigation needed to dispute a Limitation of Liability Act defense. At Gordon & Partners, our lawyers are prepared to help show when a boat owner had knowledge of a seaworthy condition, participated in a negligent act that cause injury or death, or should have known of the events that led to the accident.
Deadline for Filing a Limitation Action
Generally, a limitation of liability action must be done within six months after a boat owner receives written notice of a claim that may exceed the value of the vessel and pending freight after an accident. The boat owner may take action without waiting for an injured party to sue him or her or may decide to take action after being sued by an injured party.
You only have so much time to file a claim or respond to a notice of petition for Limitation of Liability by a boat owner. This is why it is in your best interest to seek legal representation as soon as possible.
Call Us Today For a Free Consultation
Our maritime lawyers have many years of experience handling maritime injury claims and understand the complexities of maritime law. If you have been injured while on a boat on navigable waters, schedule a complimentary case evaluation to determine if you are eligible for compensation.
We charge nothing up front for our services and only receive payment if we help you obtain a recovery. We have recovered millions of dollars in compensation on behalf of our clients.