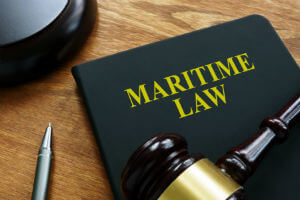 In most situations, maritime injury cases are settled out of court. However, when a fair settlement cannot be reached between either involved party, it may be necessary to go to court. There are several factors involved when it comes to reaching a maritime injury settlement. Without legal representation, injured seamen face the risk of being inadequately compensated for their losses following an accident.
Our lawyers understand the different facts and legal issues that are used to determine the value of maritime injury cases. Learn what your potential claim may be worth in a risk-free, no-cost consultation. Gordon & Partners has helped handle many claims on behalf of injured seamen since 1993.
The Settlement Process for Maritime Injury Cases
If you have a valid claim, a West Palm Beach maritime lawyer from our firm will need to look at certain factors before starting the settlement process. This includes determining where your injury took place, where you were working when you got injured and the events that caused or contributed to the accident. He or she will also determine if your injury is covered under general maritime law and the Jones Act.
Most of these cases end in a settlement. However, if you disagree with the settlement amount or there are other factors that do not allow a settlement to be reached, your lawyer will likely prepare you to head to court if it is absolutely necessary.
How Maritime Injury Cases Are Calculated
Calculating damages can be difficult, especially when certain steps are not followed. It is important to report the accident and your injuries to your employer and seek medical care as soon as possible. A doctor will be able to diagnose and treat your injuries. Having a medical record could help estimate the cost of ongoing medical treatment needs and expenses. When valuing the worth of a case, our lawyers could help show how your injury has resulted in costly medical bills and out-of-pocket costs.
Damages that may be covered in a maritime injury settlement under the Jones Act include:
Physical pain
Mental and emotional suffering
Lost wages and loss of earning capacity
Medical and living expenses
Disfigurement
Long-term care
If a maritime accident has resulted in a fatality, the Jones Act could help provide some relief for the victim's family. If the victim was not a seamen, the Death on the High Seas Act (DOHSA) could provide an opportunity for the victim's family to take legal action if the death was caused by another's negligence.
There are other maritime law remedies available to workers injured or killed while working offshore. This includes claims in which a ship or vessel was not in seaworthy condition at the time of the accident. Our lawyers could help determine the maritime laws that may apply to your unique circumstances.
Length It Takes To Get Compensated
Once settlement negotiations begin, it generally takes between 30 to 60 days to receive compensation, but this can vary on a case-by-case-basis. The time it takes will depend on your situation, including the wages you have lost from work, the time it will take for you to recover, the severity of your injuries, and so forth. Your lawyer will be able to discuss the compensation amount that you should expect.
Speak With a Maritime Lawyer to Learn More
If you need help after a maritime injury, we welcome the opportunity to review your situation, discuss your rights and evaluate your potential legal options. This can be done in a complimentary consultation. You are under no obligation after the meeting to use our services.
At Gordon & Partners, we are prepared to pursue the compensation you need at no upfront cost to you. We only get paid if we help you obtain a recovery. If not, you owe us nothing.