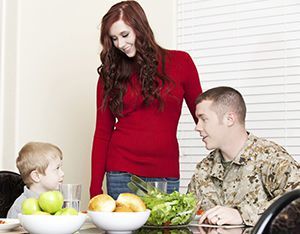 Gordon & Partners is proud to once again sponsor the Fifth Annual Thanksgiving Day Dinner for veterans and their families coordinated by Vets Place, Inc. The firm will be purchasing dinner for 65 veterans and making a donation of $1,000.
The dinner will be held on Nov. 28, 2015 from 11 a.m. to 3 p.m. at Post 199 American Legion located at 1020 11th Street, West Palm Beach, FL 33401.
Vets Place, Inc. is a nonprofit organization located in West Palm Beach whose mission is to provide quality services for veterans and their families to help with their transition back into the community. The organization provides housing assistance, entrepreneurship training as well as social activities for returning veterans.
We pride ourselves on our commitment to our community and are honored to be able to support such a worthy cause and the heroes who have served our country.
Learn more about Vets Place, Inc. by visiting their website.