West Palm Beach Spinal Cord Injury Lawyers

– Client Reviews

It is not uncommon for victims to suffer spinal cord injuries as a result of a vehicle collision, an accident at work, or a slip and fall incident.
Even if the accident was relatively minor, substantial spinal cord injuries can still occur. However, these injuries often do not surface until days after the accident took place.
Have you or someone you love suffered serious neck or back pain after being involved in an accident? If so, have you contacted a reputable spinal cord injury lawyer who will fight tirelessly for the justice and compensation you deserve?
At Gordon & Partners, our experienced team of West Palm Beach spinal cord injury lawyers have comprehensive knowledge of the personal injury litigation process. We have used this knowledge to help clients just like you recover tens of millions of dollars in financial compensation.
Our West Palm Beach spinal cord injury lawyers proudly offer complimentary consultations and work on a contingency fee basis. This means you will not owe us any money unless we recover financial compensation for you.
For your free claim review, call us at 1 (855) 722-2552 or "click here" to reach us online
Types of Spinal Cord Injuries
The human back is an intricate structure of muscle, bone and other tissue that begins at the neck and ends at the tailbone. In the center of the back is the spinal cord, which consists of billions of nerves, nervous tissue and support cells. The spinal cord is encased by the bones of the spine, which are known as vertebrae. In between each vertebrae, there are shock-absorbing discs that help cushion and protect the spinal cord.
The nerves and associated nervous tissue in the spinal cord connect nearly all parts of the body to the brain. This connection allows the brain to send important signals to the body, and vice versa. These important signals are the reason we are able to walk, talk, regulate our body temperature, or know when it is time to eat.
Because the spinal cord is the main pathway for all bodily communication, injuries to the spinal cord can have a devastating impact on a victim's ability to live a normal life. There are several types of spinal cord injuries, and these injuries can be separated into two distinct categories: acute injuries and overuse injuries.
Acute Injuries
Acute injuries occur suddenly and are often attributed to car crashes, sports accidents or a slip and fall incident. With an acute injury, pain is usually instantaneous and debilitating. Examples of this type of spinal cord injury include:
Sprains and Strains. Injury to the muscles or tendons in the back or neck is considered a strain. Strains happen when the muscles or tendons are twisted or pulled. A sprain occurs when an individual stretches or tears a ligament.
Spinal Fractures and Dislocations. Spinal fractures occur when too much pressure is placed on a vertebrae, causing it to crack. Spinal dislocations happen when ligaments that connect the vertebrae are torn or stretched. If a vertebrae is broken and the ligaments are also torn, this type of injury is considered a spinal fracture-dislocation.
Torn or Ruptured Discs. If a vertebral disc is torn, a portion of the disc can protrude and put an immense amount of pressure on the surrounding nerves. Should the disc rupture, it can cause spinal cord compression, numbness of the extremities and extreme pain. However, it is possible for victims to suffer a disc rupture and not experience any kind of discomfort or pain.
Overuse Injuries
These types of spinal cord injuries occur when a person performs common, everyday activities on a repetitive basis. These injuries often appear gradually and cause the victim to suffer limited mobility. Certain work-related activities can cause overuse spinal cord injuries.
Common signs of overuse spinal cord injuries include:
Muscle spasms. Spasms occur when a muscle is suddenly and involuntarily contracted. This abrupt tightening of a muscle is often painful and can prevent a person from carrying out normal, everyday duties.
Pain and stiffness. Muscle fibers that do not relax after being tightened can lead to muscle stiffness. While most muscle stiffness is temporary, stiffness as a result of repetitive overuse can last for several weeks, months or years. Pain, weakness and limited mobility almost always accompany muscle stiffness.
The West Palm Beach spinal cord injury lawyers at Gordon & Partners are available to answer any questions you may have regarding the different types of spinal cord injuries. We are also available to help determine if your injury requires the assistance of a spinal cord injury lawyer.
Call 1 (855) 722-2552 to speak with a reputable West Palm Beach spinal cord injury lawyer.
Contact Our Experienced West Palm Beach Spinal Cord Injury Lawyers Today
If you believe you have sustained a spinal cord injury – be it from a car accident, work responsibilities, or a slip and fall – it is important to seek medical attention as soon as possible. The longer you wait to see a physician, the greater the chances are that your injury will worsen.
After receiving medical care, contact the West Palm Beach spinal cord injury lawyers at Gordon & Partners to learn how we can fight for the justice and compensation you deserve for your injuries.
An accident-related injury can quickly bring unwanted chaos into your life. Rather than worry about how you will be able to afford the expenses incurred from your spinal cord injury, you should be focusing on recuperating and getting your life back.
Let our West Palm Beach spinal cord injury lawyers fight to secure your financial stability during this difficult time by holding the responsible parties accountable for your injury.
Contact us today for more information on the legal rights available to spinal cord injury victims and their families. You can also contact us to schedule a FREE consultation with one of our spinal cord injury lawyers.
And remember, our lawyers work on a contingency fee basis, which means we only get paid if we recover a favorable verdict or settlement on your behalf.
CHAT LIVE with a legal representative to get started now.
Verdicts & Settlements
R.J. Reynolds Tobacco Company product liability.
R.J. Reynolds Tobacco Company product liability.
Jury verdict for the wrongful death of a 63-year-old man survived by his widow.
Verdict against cigarette manufacturer for family of local lawyer who died of lung cancer.
Verdict against tobacco manufacturer for family of man who died from lung cancer as a result of smoking.
View more results
Recent News
Live Chat Now
Featured Attorney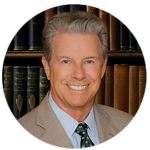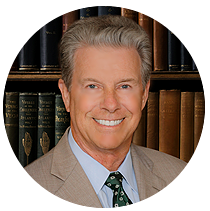 Robert E. Gordon
Robert E. Gordon is a personal injury attorney and founding member of the law Offices of Gordon & Partners. He is a strong advocate in fighting for the injured.
Read more