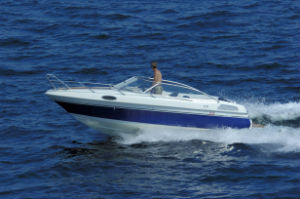 Following the approval of Florida boating safety legislation, Congress is considering federal legislation that will enhance the safety of boaters across the nation.
The legislative measures were presented following last year's disappearance of two Florida teens lost at sea.
Tax Incentives for Improved Safety
Just last week, Florida lawmakers approved a bill that would offer a discount on state watercraft registration fees to boaters once they have registered their personal locator beacons or emergency position indicator radio beacons (EPIRB) with the National Oceanic and Atmospheric Administration.
State lawmakers hope that the measure will encourage more boaters to purchase and use these safety devices, which can assist rescuers in locating vessels or individuals in the event of an emergency.
There are approximately 860,000 registered boats in Florida, yet there are only around 26,000 personal locator beacons and 12,000 EPIRBs in use.
Following the approval of the Florida bill, a similar measure has been proposed to Congress by two Florida congressional representatives. The proposal would offer boaters a tax credit for purchasing personal or watercraft safety beacons.
Safety Act Inspired by Missing Teens
The Austin and Perry Safe Boating Incentive Act was inspired by the tragic disappearance of two Florida teens in 2015. The 14-year-old friends are presumed lost at sea; their boat was found two days after the boys were reported missing.
Successful passage of the bill will create a positive legacy for the missing teens. More widespread usage of locator beacons among boaters will help to save lives and prevent tragedies at sea.
If you have been injured or lost a loved one, the boating accident attorneys at Gordon & Partners will fight for justice on your behalf, working tirelessly to maximize compensation for damages such as lost income, medical bills, and pain and suffering.
Call 1 (855) 722-2552 or complete our Free Case Evaluation form today. Our personal injury lawyer s welcome the opportunity to review the merits of your claim.