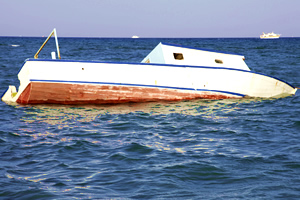 In the early hours of Sunday, Sept. 25, three young men died in a tragic Miami Beach boating accident.
The Florida Fish and Wildlife Conservation Commission is still investigating the accident, which claimed the life of Miami Marlins baseball great Jose Fernandez and two of his friends. Their boat was found crashed into the north jetty of Government Cut.
The agency has identified several factors that may have contributed to the accident. In light of this tragic event, everyone should be reminded of how these factors can impact your safety while boating.
Darkness
Of the 52 fatal boating accidents that occurred in Florida in 2015, seven involved boats colliding with fixed objects, two involved boats crashing into other boats and one accident was a grounding; eight accidents took place after dark, between midnight and 6 a.m.
Most watercraft do not have headlights, as automobiles do, and most waterways are not illuminated like streets and highways. This makes it difficult for boaters to see fixed objects, like the jetty that was hit in the recent Miami Beach accident. Boaters should add lighting to their watercraft to help illuminate their surroundings.
Speed
Speed is likely a factor in the recent accident, as the fatalities were caused by trauma from the impact of the collision rather than from drowning. Boaters should always be aware of the speed they are traveling.
Carelessness
It is possible that the accident was caused by distracted driving. Boaters, just like motorists, should always be focused on the waterway ahead of them. Boat drivers should never take pictures, text or use cellphones while driving a watercraft.
Impairment
Although it has not been determined if alcohol played a role in the accident – especially since it may be difficult to determine who was driving at the time of the accident – boaters should never drink and drive.
The boating accident lawyers at Gordon & Partners are familiar with the tragedies that can result from boating accidents. That is why we are committed to fighting for maximum compensation for individuals who have been injured or lost a loved one due to another's negligence on the water.
Call 1 (855) 722-2552 or compete our Free Case Evaluation form today.