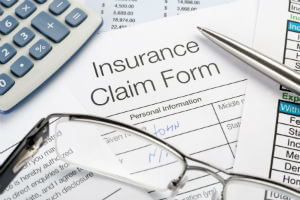 After you have been involved in an accident, an insurance adjuster will likely contact you and ask that you provide your account of what happened.
The statement is often recorded and submitted with the rest of your file to consider whether the accident is compensable under your insurance coverage.
How is a Recorded Statement Used?
By taking your statement, the adjuster will get the details from your side of the story to better determine the situation leading up to the accident, the incident itself and your resulting injuries. He or she will use your statement, the police report, your medical records and possibly witness statements to gain a full picture of the accident.
Because Florida is a no-fault state, you will work with your own insurance company to file a claim and obtain compensation. However, it is important to remember that the insurance company is just like any other business that is focused on making money. For this reason, they can use anything you say against you.
Any inconsistencies in your statement and the other details of the accident can undermine your credibility and could lead to a reduced settlement offer or complete denial of your claim.
Is Giving a Recorded Statement Necessary?
Although you are obligated to comply your insurance company, you are not required to make a recorded statement, even if the insurance company asks you to do so. Our West Palm Beach personal injury lawyer s often advise that clients decline to give a recorded statement until they have spoken with an attorney or only provide a statement if their attorney is present.
Although the insurance adjuster may act as if he or she is concerned about your claim and wants the best for you, he or she is only looking out for the best interests of the company. He or she may attempt to get you to say something that could reduce the value of your claim.
If You Decide to Give a Statement
If you choose to give a recorded statement, it is very important that you are careful of what you say.
You should only stick to the facts or your accident and injuries. Never embellish or downplay the effects of your injuries or the accident, and do not talk about personal topics that are not relevant to your accident and injuries. It is best to avoid anything the insurance adjuster could potentially use against you.
You should create an outline of the facts of your situation so you can refer to it during the telephone call. It may also be a helpful reference in the future to remind you of what you discussed during the call. It is also a good idea to take notes as well.
It is recommended that you speak with an attorney before your recorded statement so he or she can provide advice as to what you should and should not say. In many cases, having an attorney on the line during the statement will also be helpful.
If you have been injured in an accident, our personal injury lawyers can guide you through the process and handle the insurance company for you. Do not hesitate to contact us for a free, no obligation consultation to learn more.
Call 1 (855) 722-2552 or complete a Free Case Evaluation form.