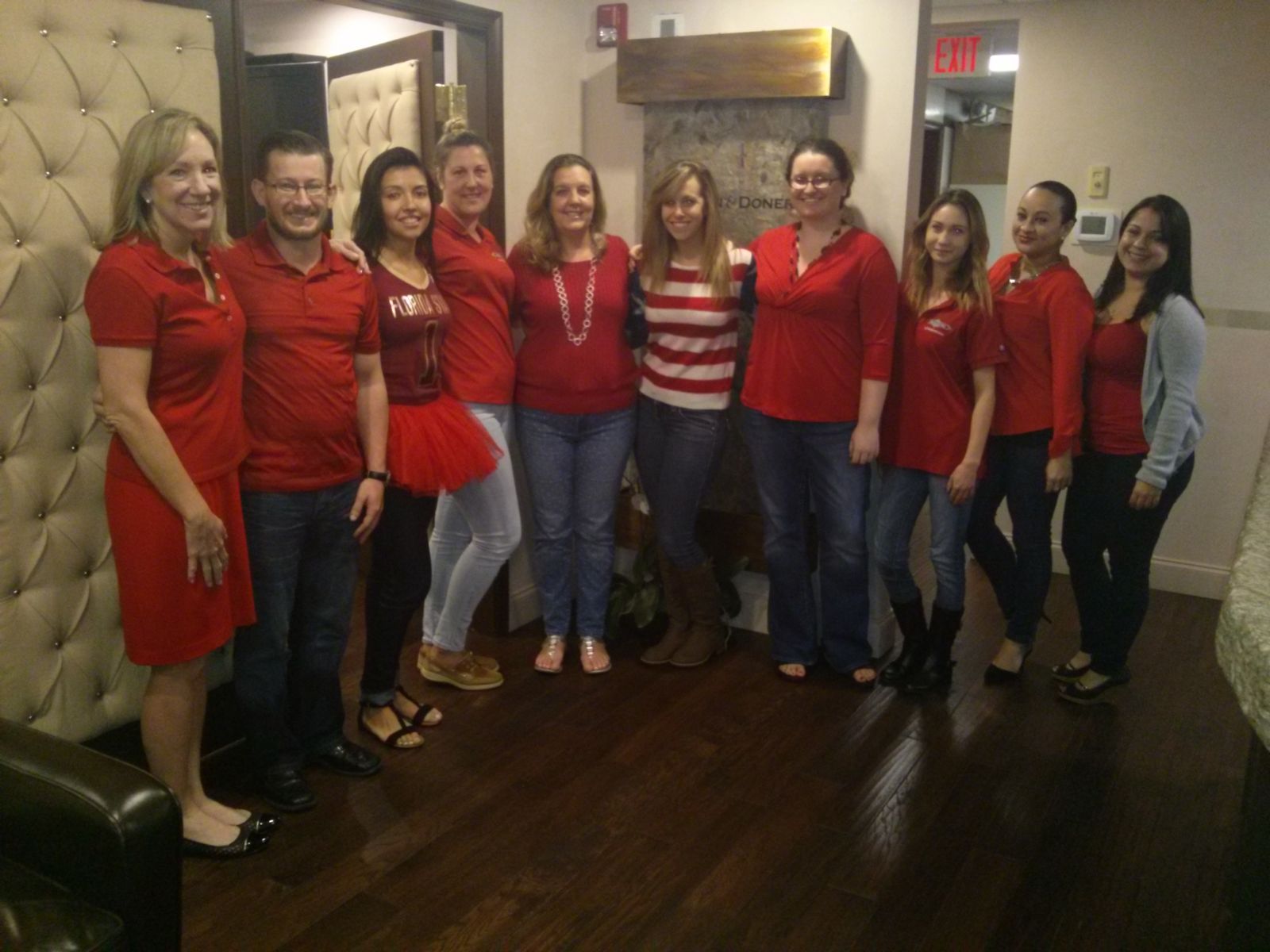 The team at Gordon & Partners went red for the American Heart Associations National Wear Red Day on Friday, Feb. 6, 2015.
Feb. 6 marks the 11th anniversary of National Wear Red Day. Since the days inception, the American Heart Association has noted that more than 50 percent of women have increased their exercise and another 40 percent of women have checked their cholesterol levels regularly.
National Wear Red Day was created to raise awareness about the risk of cardiovascular disease among women. In 2003, cardiovascular disease was claiming the lives of nearly 500,000 American women each year, and it was a disease many women were not paying attention to.
Although women have made strides to learn more about cardiovascular disease and protect themselves against it, more work is crucial. To learn more about National Wear Red Day or to make a donation to the AHA, visit www.goredforwomen.org. Visit our Facebook page to see how the rest of our offices participated in the event.
The team at Gordon & Partners has participated in National Wear Red Day for many years. Additionally, the firm raised more than $4,000 and secured a $10,000 sponsorship for the AHA Heart Walk in September 2014.
To learn more about Gordon & Partners's community involvement, click here.