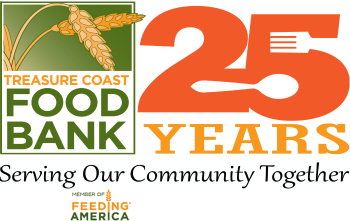 Gordon & Partners is proud to announce that we have teamed up with the Treasure Coast Food Bank for their annual holiday food and fund drive.
We will be collecting food at our Palm Beach Gardens office, located at 4114 Northlake Blvd., through Dec. 31. The Treasure Coast Food Bank accepts non-perishable foods as well as monetary donations.
Anyone who wishes to donate for this great cause during the holiday season is encouraged to drop off non-perishable goods at our office or you can make a donation online or drop it off at the food bank in an envelope marked Gordon & Partners Food Drive.
Treasure Coast Food Bank partners with local agencies to identify families in need in the Treasure Coast area. The food bank hands out vouchers to 100 to 150 families that are in need and will then bring a large refrigerated truck with up to 10,000 pounds of food for distribution to these areas with families in need. Those families then come on their assigned date to collect food they need.
Some of the items that are considered most wanted by the food bank include:
Peanut butter
Beans
Rice pasta
Cereal
Tuna
Canned soups
For every $1 contributed, the food bank can distribute seven meals to hungry people across the Treasure Coast. To learn more about the food bank, visit https://stophunger.org/.
The personal injury attorneys and support staff at Gordon & Partners is committed to helping our community and encourage everyone to donate what they can for the holiday food drive.