West Palm Beach ATV Accident Lawyer

All-terrain vehicles (ATVs) are typically used for recreational purposes in Florida, though they may also be used for work activities. Similar to motorcycles, accidents that occur while riding an ATV can be devastating.
Minimal protection and a vehicle that weighs thousands of pounds can lead to debilitating injuries. If you or someone you know has been hurt in an ATV accident, an experienced West Palm Beach ATV accident lawyer can help. Victims may be entitled to file a lawsuit to recover compensation for medical expenses, property damage, lost wages and more.
Contact an ATV accident lawyer at 1 (855) 722-2552 for a free case review.
Causes of ATV Accidents
In Florida, to ride an ATV unsupervised, an operator must be 16 years old. However, operators under the age of 16 may obtain a safety education certification requirement and ride on public lands. As a result, many younger riders may be eligible to operate an ATV despite the risks.
Some of the most common causes of an ATV accident include:
Inexperienced operation
Operating at unsafe speeds
Having a child operate an ATV that was designed for adults
Operating an ATV on busy roads or paved streets
Driving under the influence
Defective design or malfunctioning parts
Inattentive driving
Having multiple passengers on an ATV designed for one rider
Defective machinery can also be dangerous, especially to inexperienced riders. In 2015, more than 13,000 ATVs were recalled due to a number of issues, including a possible fire hazard. If an ATV is unstable or has other flaws that make it dangerous to ride, a product liability claim may be filed after an accident.
An experienced West Palm Beach ATV accident lawyer can help you determine your legal options. Our team of attorneys work only on a contingency fee basis which means you do not pay us unless we obtain a successful settlement or verdict.
For a free case review, fill out a contact form or Live Chat with a representative now.
Injuries Caused by ATV Accidents
An ATV collision can leave injury victims with severe and life-changing injuries. Common ATV-related injuries include:
Florida is one of the states with the largest number of ATV accident fatalities. If your loved one was fatally injured in an ATV collision, you may have the grounds to file a West Palm Beach wrongful death lawsuit.
Preventing ATV Accidents on Your Property
Property owners and ATV operators should understand they can prevent these accidents and injuries by making safety a priority.
Children should not be permitted to operate an ATV without specialized training
Never allow a child to operate an ATV that is meant for adults
Appropriate riding gear should be worn at all times, including helmets, goggles and gloves
Never ride a single-rider ATV with multiple riders
An ATV should not be operated on paved roads
Even though traffic laws and other rules of the road may not apply in areas where off-roading is popular, the duty we have to act responsible around one another still does. If you or someone you love was hurt in an ATV accident caused by another person's negligence, you may be entitled to recover compensation.
A West Palm Beach ATV accident lawyer can help you determine your legal options.
For a free case review, call 1 (855) 722-2552.
Schedule a Consultation
As a leading law firm in West Palm Beach, Gordon & Partners is dedicated to helping injury victims. Our firm has a reputation for helping injured individuals and has a documented track record of success obtaining MILLIONS on behalf of our clients.
If you or a family member was injured in an all-terrain vehicle collisions, you may be entitled to compensation for medical expenses, lost wages and pain and suffering. Contact Gordon & Partners today to schedule a FREE case evaluation with a West Palm Beach ATV accident lawyer. After hearing about the details of your accident, an attorney can advise you on the best course of action to pursue.
Call 1 (855) 722-2552 or LIVE CHAT with a representative today.
Further Resources
Live Chat Now
Verdicts & Settlements
Recovery for man and family for injuries caused by a defective auto part.
Recovery for man who suffered brain injury and paralysis after collision with Blood Mobile.
Jury verdict for the family of a 23-year-old woman killed in a tractor-trailer accident.
Jury verdict for family of mother of two killed in tractor-trailer accident.
Recovery for parents of a man killed in aviation crash.
Recovery for the family of a man killed by a tractor-trailer.
View more results
Testimonials
To Scott Fischer & the Gordon & Partners staff,

It's not often enough where you [have] the experience of dealing with a staff such as Gordon & Partners. My experience has been more than pleasurable dealing with a professional…
Many thanks from both Gerry & I to everyone who worked on both our cases.
Special thanks to Wally, Bob & Emily & the rest of the team members who did such an excellent job on our cases. Each time our mouths dropped to the floor when we saw our…
We cannot express the gratitude we have for the quality of service received from Chris Calamusa, representing your firm. Exceptional is an understatement. We are very impressed with the depth of his knowledge in his respective areas of expertise…
I would like to share the very professional and enjoyable experience in dealing with Jimmy Herron.

Jimmy has been very informative and helpful throughout this process. He accommodated my family's needs, by coming to our…
Hi Scott,
I want to thank you again for representing my case in such a strong, honorable, direct, knowledgeable, expert manner. I thank you again for all that you have done for me and my mother to give both meaning to…
Featured Attorney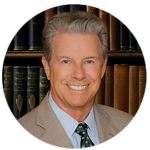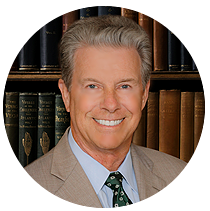 Robert E. Gordon
Robert E. Gordon is a personal injury attorney and founding member of the law Offices of Gordon & Partners. He is a strong advocate in fighting for the injured.
Read more