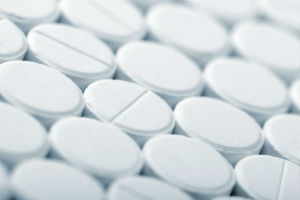 In December 2016, the U.S. Food and Drug Administration (FDA) released a safety communication confirming that the use of the type 2 diabetes medicine pioglitazone may be linked to an increased risk of bladder cancer.
Pioglitazone is marketed as Actos, Actoplus Met, Actoplus Met XR, Duetact and Oseni. These medications are used to control blood glucose in patients with type 2 diabetes by increasing patients' insulin sensitivity.
FDA Label Warnings
According to the FDA, the safety communication was released as a result of an updated review of a 10-year study on the risks of the medication.
Based on interim results from the same study, the administration added warnings to pioglitazone's labels about the potential risk of bladder cancer in September 2010 and June 2011.
Then, in August 2011, it approved the updated labels to include a risk that use of pioglitazone for more than a year can increase the risk of bladder cancer. It also ordered the manufacturer, Takeda, to adjust and continue its study.
The FDA noted that it reviewed a number of studies that produced conflicting results about the association between bladder cancer and pioglitazone use. The 10-year study conducted by the drug's maker found no increased risk, while several others did.
Despite this, the FDA concluded that there is enough risk for a new label warning.
Actos Lawsuits
Approximately 9,000 lawsuits were filed in 2011 when the FDA first updated medication warning labels to include bladder cancer and 1,300 cases still exist in Louisiana where a jury issued a $9 billion verdict in 2014.
Another case, involving a man who used Actos from 2004 until 2011 when he was first diagnosed with bladder cancer, received a verdict that was reduced to $37 million. His attorneys stated that Takeda knew of the risks and destroyed evidence.
If you were diagnosed with bladder cancer after taking a pioglitazone like Actos, you may be entitled to monetary compensation for your lost income, medical bills, pain and suffering. Contact Gordon & Partners today to learn more about your options for filing an Actos lawsuit.
Call 1 (855) 722-2552 or complete a Free Case Evaluation form.