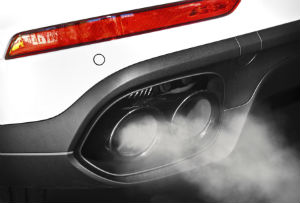 On Jan. 11, Volkswagen agreed to plead guilty to three criminal felony counts and pay $4.3 billion in criminal and civil penalties to settle its diesel emissions scandal in which 590,000 U.S. vehicles were equipped with defeat devices to cheat emissions testing.
The $4.3 billion includes $1.5 billion to settle civil claims and $2.8 billion in criminal penalties. The automaker has also agreed to a three-year probationary period under an independent compliance monitor.
The German automaker was charged with:
Obstructing justice by destroying evidence of the conspiracy
Conspiring to defraud the U.S. government and customers and to violate the Clean Air Act
Importing vehicles into the United States using false statements about compliance with emissions limits
Six high level Volkswagen executives linked to the conspiracy were also indicted by a federal grand jury in Detroit for lying to environmental regulators and destroying documents. Four of the six executives were charged with wire fraud and four were charged with additional Clean Air Act violations.
In September 2015, Volkswagen admitted to using defeat devices to cheat federal and state emissions tests. The devices allowed the vehicles to release emissions within federal limits during testing. Under regular driving conditions, the device was turned off, allowing the vehicles to emit nearly 40 times the legal limit of nitrogen oxide, a greenhouse gas. The scam dates back to 2006.
Affected vehicles included 2009 to 2016 Audi, Volkswagen and Porsche models with 2.0 and 3.0 diesel engines.
In October 2016, a federal judge signed a $14.7 billion settlement between Volkswagen, consumers and the U.S. government. The settlement included as much as $10 billion to buy back or repair affected vehicles and nearly $5 billion in environmental remediation.
If you are the owner of one of the affected Volkswagen vehicles, contact the class action attorneys at Gordon & Partners. You could be entitled to compensation. Automakers must be held accountable when they sell products that impact consumers negatively, whether physically or financially.
Call 1 (855) 722-2552 or complete a Free Case Evaluation form.