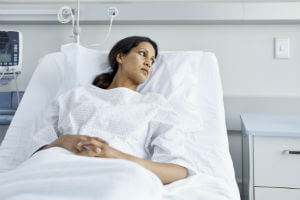 Bayer, the manufacturer of the Essure permanent birth control system, recently announced it will stop all U.S. sales of the drug at the end of the year. Thousands of Essure lawsuits have been filed against Bayer by women who claim their Essure birth control implants caused serious side effects, including excessive bleeding, heavy menstruation, ectopic pregnancy, and perforation of the fallopian tubes.
Bayer claims the decision to stop U.S. sales is about a decline in sales. The manufacturer has continued to deny these devices are dangerous or that they can cause serious injuries.
However, the U.S. Food and Drug Administration (FDA) has received more than 26,000 adverse event reports about Essure birth control implants. These reports say the devices caused many health issues, from cramping and fatigue to vaginal bleeding, headaches and pain in the pelvic area.
Private and public Facebook groups have been started for women to discuss the details of the side effects they have experienced and how Essure has negatively impacted their lives. One such group has 36,000 members and has repeatedly demanded that the product be banned by the FDA.
Many patients stated that they had to get hysterectomies in order to remove Essure from their bodies as it was causing them such pain and discomfort.
Essure is a permanent birth control device that involves blocking the fallopian tubes so that sperm cannot fertilize the egg. A series of coils are inserted into the fallopian tubes and over time, scar tissue develops to block the tubes and prevent pregnancy.
If you believe that you suffered an injury caused by these implants, contact our defective medical device attorneys for a free legal consultation. We may be able to file an Essure lawsuit to pursue compensation for the damages you have suffered, including:
Pain and suffering
Loss of companionship
our attorneys work on contingency, which means there are no fees or costs unless you are compensated at the end of the legal process.
Complete a Free Case Evaluation form today or call us at 1 (855) 722-2552.