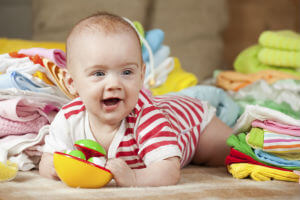 The U.S. Food and Drug Administration (FDA) is urging parents to immediately stop using homeopathic teething tablets containing belladonna because they pose an unnecessary risk to infants and children.
The agency has confirmed that certain homeopathic teething tablets have inconsistent amounts of the toxic ingredient belladonna, which is a poisonous plant in the nightshade family that is not proven to be safely used in children and babies.
Despite refusing to issue a recall, Standard Homeopathic Company, the manufacturer of Hyland's homeopathic teething products, discontinued the product on October 7, 2016, one month after the FDA issued its first safety alert in September after receiving more than 400 adverse event reports.
Raritan Pharmaceuticals recalled three belladonna-containing homeopathic teething products in November 2016.
The FDA is urging consumers to throw out any products within their possession and to stop using them immediately.
The FDA found that belladonna puts children two years of age or younger at unnecessary risk. These tablets have not been FDA approved or evaluated for their efficacy or safety, and there are no known health benefits.
Parents should seek immediate medical attention for their children if they experience any of the following symptoms after using a belladonna containing teething tablet:
Seizures
Constipation
Difficulty urinating
Agitation
Excessive sleepiness
Difficulty breathing
Lethargy
Skin flushing
If your child suffered an adverse medical event after using a belladonna-containing teething tablet, contact the product liability attorneys at Gordon & Partners. Our team of skilled attorneys will review your claim for free and determine if you have a case and what kind of compensation you may be entitled to.
Call 1 (855) 722-2552 or complete a Free Case Evaluation form.