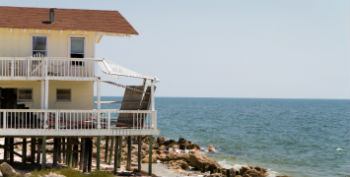 Homeowners whose property has been damaged or destroyed will often look to their insurance for relief. Unfortunately, property owners may receive little relief from the insurance company.
While some insurance companies will dispute or deny a valid claim, others will try to get the property owner to settle an insurance claim for far less than what the claim is worth.
If you're currently in a dispute with your insurer, injury lawyers can help you fight for your rights. With experience and familiarity in insurance claims, we will use our knowledge and resources to help you get the coverage you deserve.
For a free claim review, call 1 (855) 722-2552 or fill out an online contact form.
Common Insurance Claim Disputes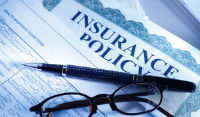 There are two common approaches insurance companies will use to dispute an owners' claim, disputes related to the amount of damages and disputes over policy coverage.
Disputes over the amount of damages often stem from the insurance company's investigation into your claim. An appraiser may undervalue or law-ball their estimate, which leaves the owner footing the repair bill. It's important to document personal property and damages with pictures, video and documentation of your property value.
When an insurer dispute policy coverage, they are simply telling you that your losses are not covered under your policy. Flooding, mold and termite damage are typically covered under separately policies or under an addendum. In some cases an insurer may deny a claim if the loss occurred prior to the policy inception or if the loss was caused by normal wear and tear.
Sometimes though, a property owners' claim is covered by the policy, but the insurance company just doesn't want to pay.
When an insurance company commits bad faith in processing and handling a homeowners' claim, you need the help of Gordon & Partners. Contact us for a free consultation at 1 (855) 722-2552.
Contact an Experienced Homeowners' Insurance Lawyer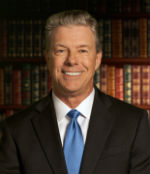 How can an attorney help you? An experienced lawyers at Gordon & Partners can help you go through every minute detail of your insurance policy and determine if your claim is worth reporting to the insurance company. Additionally, we can help report the claim to your insurer, retain experts to assist with the claim and dispute a denied claim through litigation. We have the experienced and resources needed to guide you through every aspect of your homeowner insurance claim dispute.
The issues faced when filing a home damage insurance claim are abundant, and they should not be something you should have to bear on your own. With more than 180 years of combined legal experience, our firm has successfully handled numerous insurance cases.
We will listen to your story, thoroughly investigate and analyze the facts of your claim, and aggressively fight for your rights.
For a free consultation, fill out a Free Case Evaluation form now or call 1 (855) 722-2552.