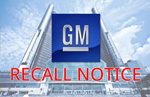 When General Motors (GM) filed for bankruptcy in 2009, the company thought it would not have to worry about lawsuits over vehicles made before the bailout. However, the same judge that granted the company's bankruptcy is now reconsidering this decision.
U.S. Bankruptcy Judge Robert Gerber believes that his decision may allow GM to get away with alleged misconduct linked to its faulty ignition switches.
On Feb. 17, according to Bloomberg, Gerber said that GM behaved poorly in delaying recalls of vehicles it knew may have been dangerous. He also added that hes trying to decide how to fix his 2009 ruling.
The most recent numbers indicate that 74 people were killed in GM vehicles with the defective ignition switches. In these cases, the vehicle airbags may have failed to deploy in an auto accident or the vehicle may have suddenly turned off as a result of the defective ignition switch.
Many GM vehicle owners have sued GM alleging that the value of their vehicles depreciated due to all the GM recalls. If Gerber rules that bankruptcy does not shield GM from these claims for cars manufactured before 2009, the company could lose billions.
It could take Gerber up to a month to fix his initial ruling. He is considering ruling that a driver may sue on a depreciated value claim, but they cannot demand compensation for a defective switch the new GM did not produce.
Ultimately, drivers believe that GM should have notified consumers about the hearing in 2009 that would bar lawsuits. Additionally, the company should have sent recall notices out as soon as they knew about the faulty switches; documentation has noted that they did.
Most recently, the Melton family successfully filed a secondary lawsuit against GM over the death of their daughter, Brooke. The family filed a lawsuit in 2013 and obtained a $5 million settlement. However, upon realizing that GM had produced a defective ignition switch in vehicles similar to the one their daughter was driving at the time of her death, they filed a second lawsuit. The settlement amount for the second lawsuit is confidential.
If you or a loved one purchased a GM vehicle that was affected by the ignition switch defect recalls, contact the West Palm Beach personal injury attorney team at Gordon & Partners – you may be entitled to file a diminished value claim.
For a free case review, call 1 (855) 722-2552 or fill out our Free Case Evaluation form.