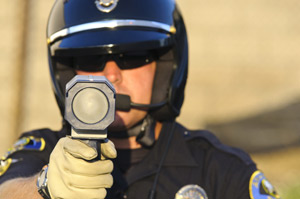 The Florida Highway Patrol (FHP) recently announced that they will be running a TACT campaign from July 18-31. Ticketing Aggressive Cars and Trucks, or TACT, aims to educate drivers on the dangers of driving aggressively around large trucks.
In a press release, Lt. Col. Kelly Hildreth noted FHP is committed to making our highways safer and one way to do that is by reducing the number of commercial vehicle related crashes.
Troopers will be looking for car and truck drivers who may be displaying aggressive behaviors such as following too closely and speeding. The FHP offered the following tips for driving safely around these large vehicles.
Stay out of a truck drivers blind spots, also known as a no zone
Always pass trucks with caution and you should only be passing them on the left
Never cut a truck off, they cannot stop as quickly as smaller cars
Be patient, driving erratically will not make it easier to pass a truck or to get them to speed up
The number of commercial motor vehicle (CMV) accidents in Florida has gradually increased over the years; between 2010 and 2012, the number of CMV collisions more than doubled. The number of fatal CMV crashes increased by more than 11 percent during this time as well.
If you or someone you love has been injured in a large truck accident caused by a careless driver, you may be entitled to file a claim for damages. The truck accident lawyers at Gordon & Partners can help you determine what your legal rights are.
Contact a personal injury lawyer at our law firm by calling 1 (855) 722-2552 or fill out the Free Case Evaluation form at the top of this page to schedule a free legal consultation.