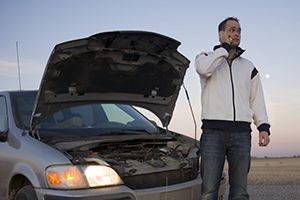 Ford has announced that the company is recalling 37,000 of its F-150 trucks due to a glitch in the automatic braking system. It is also recalling more than 342,000 Windstar minivans from 1998 through 2003 because the recall repair previously made might not work.
Fords F-150 are some of the best-selling trucks in the nation. The problem with the vehicle is in the adaptive cruise control mode. The cruise control applies the brakes if it detects an obstacle. However, when passing a larger vehicle, such as a semi-trailer, the radar could incorrectly determine that the truck is in the F-150s travel lane and apply the brakes.
Ford knows of at least one auto accident caused by the glitch, but no injuries have been reported.
The Windstar minivans were originally recalled in 2010 due to axle cracks that could grow, and then fail and cause a serious car crash. They are being recalled once again because the reinforcement bracket used to fix the problem may not have been installed correctly.
According to Ford, a small number of accidents have been reported, but no one has been seriously injured.
While the problem with the F-150 can be fixed with a simple software update, the minivans must be inspected and dealers will determine if the brackets were or were not correctly installed.
Automatic braking systems are becoming common in newer manufactured vehicles. However, the advanced technology is not without problems. Earlier this year, Honda recalled some Acura models when the braking system was accidently triggered as a vehicle changed lanes near a metal guard or fence.
The National Highway Traffic Safety Administration (NHTSA) is also looking into complaints in the automatic braking system of some Jeep Grand Cherokee models.
Following theGeneral Motors ignition switchfallout, as well as the millions of vehicles recalled forTakata airbags, the NHTSA has begun to closely scrutinize auto manufacturers.
If you have been a victim of a vehicle defect, you may be entitled to file aproduct liability claim. The personal injury lawyer s in West Palm Beach, FL at Gordon & Partners is experienced in handling defective product claims and can help you fight for your rights.
For a free case review, call 1 (855) 722-2552 or fill out an online contact form.