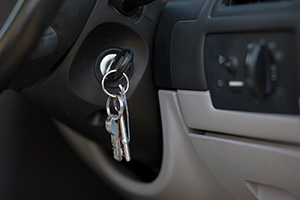 On Nov. 6, General Motors Co. (GM) urged a judge to reject lawsuits demanding $10 billion for diminished value claims filed on behalf of consumers whose vehicles were recalled this year for ignition-switch fixes and more.
Thousands of consumers who purchased or leased a General Motors vehicle believe that the value of their vehicle has depreciated, and that GM should be held liable for those vehicles that were built and sold before the company filed for bankruptcy in 2009.
Federal Judge Robert Gerber intends to hold a hearing on Jan. 26, 2015 and make a decision approximately 30 days after the hearing. If Gerber sides with GM, consumers suing over the diminished value of their GM vehicle may not receive any compensation. However, if the judge sides with consumers, General Motors could be left with a $2 billion tab.
Although the company has set aside as much as $600 million to compensate anyone who was injured or who lost a loved one in a defective vehicle, they do not believe that they should have to pay for diminished value claims.
New information has also been disclosed revealing that General Motors ordered 500,000 replacement ignition switches to fix Chevrolet Cobalts and other small cars almost two months before they alerted federal safety regulators of the problem. Emails exchanged by a GM contract worker and Delphi Automotive, the ignition-switch supplier, indicate that GM placed an urgent order of replacement switches on Dec. 18, 2013.
At Gordon & Partners, our personal injury lawyer s in West Palm Beach believe that when companies put profits over people they need to be held accountable for their actions. Our GM recall lawyers can help you determine what your legal rights are if you believe that the value of your GM vehicle has been diminished as a result of the company's continued recalls.
For a free review of your claim, call us today at 1 (855) 722-2552 or fill out our online contact form.