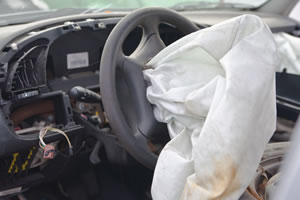 Kenneth Feinberg, the attorney handling General Motors compensation claims funds, has said that he expects the number of confirmed fatality claims to spike as the deadline for filing a claim draws near.
Currently, Feinberg has approved 29 claims tied to a fatal accident caused by the auto manufacturers defective ignition switches. Approximately 150 fatality claims are still under review and more are likely to come in by the Dec. 31 deadline.
General Motors has set aside approximately $600 million to pay for accident and death claims linked to the defective ignition switches that forced the company to recall millions of vehicles this year. Initially, General Motors investigation found that the defective ignition switches had led to the deaths of 13 people, however, many experts felt that the number was too low. In three months nearly 30 claims have been confirmed so the tally could be much higher by years end.
The auto manufacturer has been in hot water since February this year with no end in sight. Most recently the company was hit with a $10 billion class action lawsuit on behalf of vehicle owners who allege their GM vehicles value was diminished as a result of the company's recalls.
To learn more about the General Motors timeline of events, click here.
At Gordon & Partners, our West Palm Beach personal injury attorneys believe that when companies put profits over people they need to be held accountable for their actions. Our GM recall lawyers can help you determine what your legal rights are if you have been injured due to a defective vehicle.
For a free case review, call us at 1 (855) 722-2552 or fill out our Free Case Evaluation form.