In a story published by the Wall Street Journal, information regarding General Motors handling of its defective ignition switch has come to light at the demand of a congressional committee.
The auto manufacturers CEO Mary Barra, who took the company's helm in January, was pressed for details on what GM knew about the defect and for how long at a House Energy and Commerce Committee hearing on April 1.
Since the initial February recall, Barra has remained apologetic and as honest with the public as could be expected. I consider this to be an extraordinary event, Barra said to the committee, and we are responding to it in an extraordinary way.
Barra also referred to GM's failure to fix the 2005 Chevrolet Cobalts faulty ignition switch as unacceptable, and very disturbing.
Since February, GM has recalled 6.3 million vehicles globally for various issues, but at the heart of the committee meeting was what really took place nearly a decade ago when reports of failing air bags were first filed with the National Highway Traffic Safety Administration (NHTSA). Both GM and the NHTSA have been questioned about their handling of these complaints did GM take steps to correct the issue or didn't it? If the NHTSA was aware of a problem, why wasn't a recall issued in 2005?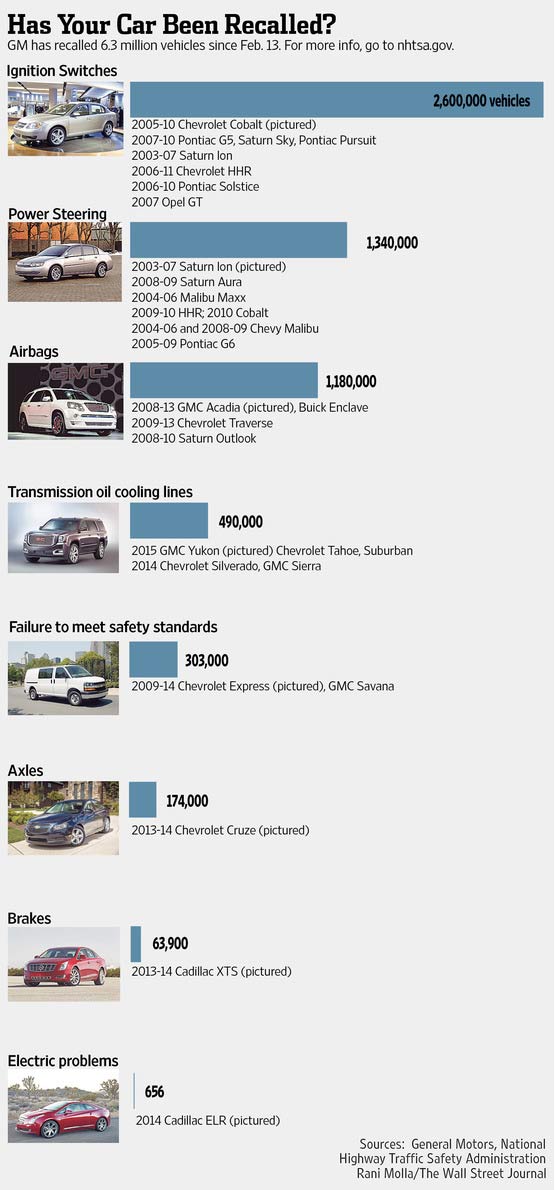 According to documents supplied to a congressional subcommittee by Delphi, the auto parts manufacturer responsible for the ignition switch, project engineer for the Cobalt ignition switch Ray DeGiorgio signed off on a change in the switch design in 2006. Though this information is incongruent with 2013 testimony from DeGiorgio that he was not aware of any design change, it does mean GM had taken active steps toward timely correction of the issue.
A subcommittee analyzed GM's warranty complaint database, which tracks every complaint sent to the company regarding vehicles still under warranty. The subcommittee found at least 133 complaints about vehicles stalling when the ignition switch was jarred or when the vehicle traveled over a bump in the road. Twenty-two of the complaints centered on the Chevy Cobalt while and additional 87 were filed about the Saturn Ion.
Promisingly, Barra confirmed that GM has retained an attorney to oversee victims compensation for the numerous injury claims and 13 deaths that resulted because of the ignition switch defect. An internal investigation is also scheduled to take place. Barra not only supports the investigation, she is spearheading the effort in cooperation with a second attorney.
GM will not be held liable for any deaths that occurred before its 2009 filing for Chapter 11 bankruptcy. On Monday the CEO met with 22 families who had lost a loved one because of the vehicle defects; at the congressional hearing Tuesday, she apologized for their suffering.
Barra noted it will take 30 to 60 days before a plan of action is set for victims compensation, but emphasized that a new standard will be set in the management of the issue.