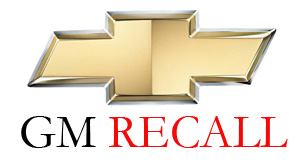 General Motors announced three new recalls on New Years Eve, the recalls affected sport utility vehicles and pickup trucks where the ignition systems may have issues that could affect engine power and airbag deployment.
No crashes or injuries were reported in the latest round of recalls that will affect nearly 84,000 vehicles. The issue focuses on a potential defect in the electrical system of the vehicles. The following 2007-2014 models are affected by the recall:
Chevrolet Avalanche
Chevrolet Silverado
Chevrolet Suburban
Chevrolet Tahoe
GMC Sierra
GMC Yukon and Yukon XL
Cadillac Escalade
Cadillac Escalade ESV
Cadillac EXT
The second recall also covers 2015 Chevrolet Silverado HD trucks and GMC Sierra HD trucks; they are being recalled for a faulty hose clamp. The third recall covers 2015 GMC 1500 pickup trucks, they are being recalled due to concerns that the rear axle shaft could fracture while the vehicles are being driven.
In total, General Motors made 84 recalls this year covering more than 30 million vehicles. The company set up a compensation fund and is facing numerous lawsuits by those injured due to the vehicle defects and families who lost a loved one in an accident caused by vehicle defects.
The GM recall lawyers at Gordon & Partners have been covering the General Motors recall since the initial recall was announced in Feb. 2014.
At the law offices of Gordon & Partners, our highly trained legal team is prepared to help you and your loved ones if you were affected by GM's recalled vehicles. A personal injury lawyer from our law firm can help you determine what your legal options are and if you are entitled to file a lawsuit.
For a free review of your claim, call 1 (855) 722-2552 or fill out our Free Case Evaluation form.