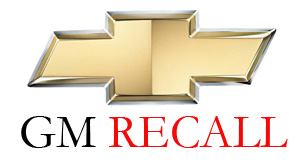 General Motors (GM) has been hit with a $10 billion lawsuit on behalf of drivers who believe their vehicles value was diminished as a result of serial recalls.
The class action lawsuit against GM seeks to represent vehicle owners who bought or leased a recalled car between July 2009 and July 2014 and still own the vehicle, sold it after recalls started, or had an accident wherein the vehicle was totaled.
According to the complaint, filed at a federal court in New York, GM prompted the price drop of these vehicles by hiding at least 60 defects in approximately 27 million vehicles. The claim asserts that the value of all GM-branded vehicles has diminished as a result of publicized defects and GM's culture of ignoring and concealing safety defects.
In 2014, General Motors vehicles have been recalled due to faulty airbags, seat belts, brake lights, sensing and diagnostic modules and much more. The claim continues to assert that GM withheld documents and created firewalls that essentially prevented employees from spotting safety issues.
The class action lawsuit news comes less than a day after General Motors revealed that they have approved 27 death claims and at least 25 injury claims filed through the automakers victim fund.
General Motors is still the midst of another lawsuit focused on ignition-switch faults in cars made before the company's bailout. Next year, a bankruptcy judge will rule on whether older claims for accidents and economic losses will be allowed.
At the law offices of Gordon & Partners, our injury lawyers in West Palm Beach have been fighting for the rights of the injured since 1993. If you or someone you love has been injured in an accident caused by a defective vehicle, let us help you get the justice you deserve.
For a free review of your claim, call us at 1 (855) 722-2552 or fill out our Free Case Evaluation form.