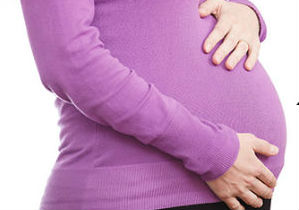 A new study has found that the use of pregabalin during pregnancy could increase birth defect risks. The risks for developing defects were three times higher among women taking pregabalin during their first trimester than women not taking anti-seizure medications.
Pregabalin, branded as Lyrica in the U.S., is a drug which is commonly prescribed to treat anxiety, epileptic seizures and nerve pain.
A study published in Neurology conducted by researchers at the Swiss Teratogen Information Service found that major birth defects resulted from six percent of births among study participants taking pregabalin. However, major birth defects occurred in only two percent of births where pregabalin was not taken during pregnancy.
The risk of birth defects involving the central nervous system was six times higher in women taking pregabalin during their pregnancies. Skeletal defects were also increased among women taking the medication.
Additional Studies Needed
While the study doesn't definitively link pregabalin to increased birth defect risks, the findings certainly indicate the possibility. Researchers say additional studies will be needed to investigate the risks of pregabalin use during pregnancy, as the study participants taking pregabalin were more likely to also take other medications and smoke. Despite these factors, researchers say the increased birth defect risk remains.
Researchers are warning doctors to exercise caution when prescribing pregabalin to women who could become pregnant. In the study, 77 percent of women taking pregabalin did so before they became aware of their pregnancies. In the event of an unplanned pregnancy, the fetus may be exposed to the drug unbeknownst to the mother.
If your child was born with birth defects following prescription use of pregabalin or Lyrica during pregnancy, you may be entitled to compensation. The personal injury lawyer s at Gordon & Partners will fight for justice for your family, holding responsible parties accountable and maximizing your compensation.
Call 1 (855) 722-2552 or fill out our Free Case Evaluation form now.