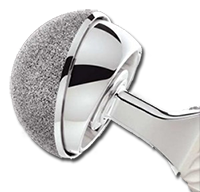 In an effort to resolve claims over recalled hip implants, Johnson & Johnson (J&J) has agreed to pay as much as $420 million.
The new settlement affects as many as 1,400 people who have had defective hip replacement devices. The agreement extends to patients who had their Articular Surface Replacement (ASR) hips replaced from August 2013 through January 2015. Affected individuals may be entitled to $300,000 each in compensation. Patients who were excessively harmed by defective devices will be eligible to receive additional compensation.
By the time it resolves all the implant cases, J&J will most likely pay upward of $4 billion.
Problems with Metal-on-Metal Hip Implants
In some cases, metal-on-metal hip implants can quickly begin to wear, generating high volumes of metallic debris that is absorbed into a patients body.
Side effects may include:
Inflammatory reactions
Pain in the groin
Death of tissue in the hip joint
Loss of surrounding bone
The recalled implants rank as one of the most-flawed medical implants sold in recent decades.
Painful & Debilitating Side Effects
Patients who have reported hip replacement problems experienced the following painful and debilitating side effects:
Pain or swelling in the area around their device
Problems with walking
Fractures
Loosening of the implant
Broken bones
Dislocation of the implant
Some patients, many of whom suffered severe pain and injury from metallic debris generated by the device, spent years trying to convince doctors that there was a problem while Johnson & Johnson was denying one.
If you have experienced injuries or you have lost a loved one due to complications with the ASR hip replacement implant, our personal injury lawyer s can help you fight for your legal rights.
We may be able to obtain financial compensation for your medical expenses, pain and suffering. You can rest assured our lawyers will do everything legally possible to ensure that you are fairly compensated for your pain and suffering.
Contact us today for a free consultation by calling 1 (855) 722-2552 or fill out our Free Case Evaluation form.