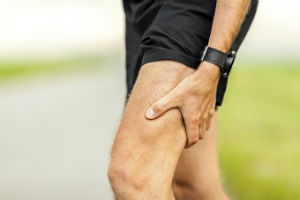 Statin drugs prescribed for high cholesterol have been shown to cause painful side effects including muscle pain and a condition known as rhabdomyolysis, which eats away at muscle tissue.
Previous research on the effects of statins was contradictory, showing that many people who took statins and experienced muscle pain were simply experiencing normal aches and pains and not those associated with the drug. Further research found that 92 percent of patients who were intolerant of one statin drug were able to take another without issues.
A new study published in the Journal of the American Medical Association demonstrates that there are patients who are statin-intolerant and suffer severe muscle aches and pains on the drugs.
Of the study participants, 42.6 percent had muscle-related side effects when taking the statin Lipitor, but when given a placebo, the muscle problems did not occur. According to researchers, the new study lends support to the idea that patients complaining of muscle side effects are experiencing statin-related effects.
Study Lends Advice to Doctors
The results proven by this recent study are encouraging doctors to listen to their patients regarding the side effects experienced while taking statin drugs. Though statins are beneficial in various scenarios, there are dangers associated with them.
Since a number of patients are able to tolerate a second statin regardless of side effects from the first medication, switching statin medications or eliminating statin treatment could be preferable when a patient has experienced adverse muscle side effects. Patients are encouraged to always alert their doctors if they are experiencing negative side effects while taking a medication.
If you have suffered adverse effects after being prescribed statin drugs or any other medication, the class action attorneys at Gordon & Partners can help you fight for compensation for your suffering caused by a bad drug.
Call 1 (855) 722-2552 or complete our online form to request a free case evaluation from a personal injury attorney at our law firm.