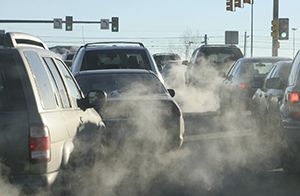 The Environmental Protection Agency (EPA) has announced that an additional 75,000 Volkswagen (VW), Porsche and Audi vehicles are equipped with defeat devices that allow the vehicles to cheat stringent emissions standards.
The additional vehicles brings the total number of vehicles involved in the VW emissions scandal to about 567,000 vehicles in the United States a small portion of the 11 million vehicles affected worldwide.
While the previously announced recalled vehicles included those with 2-liter clean diesel engines, the additional vehicles include 3-liter V-6 diesel engine models:
VW Toureg
Audi A6 Quattro
Audi A7 Quattro
Audi A8
Audi A8L
Audi Q5
Porsche Cayenne
Cheating the System
In September, Volkswagen admitted to equipping its clean diesel vehicles with cheating software that allowed the vehicles to cheat emissions tests and emit up to 40 times the allowable limit of the greenhouse gas nitrogen oxide.
The German automaker is expected to face hefty fines for its environmental violations and misleading claims. The company has estimated that the scandal could cost about $2.19 billion.
Owners of clean diesel vehicles were infuriated by the announcement several lawsuits have already been filed.
In an effort to appease owners, Volkswagen has issued a goodwill package. It will offer American VW diesel car owners $500 on a prepaid Visa card as well as a second $500 prepaid card to be redeemed at a VW dealership, in addition to three years of 24-hour roadside assistance.
VW will not roll out its 2015 diesel vehicles. It has presented the EPA with its plan to fix the affected vehicles, though no details have yet been released.
If you own one of the vehicles included in the VW emissions scandal, you may be entitled to compensation. Contact the class action lawyers at Gordon & Partners today for a free consultation to discuss your legal rights.
Call 1 (855) 722-2552 or complete a Free Case Evaluation form.