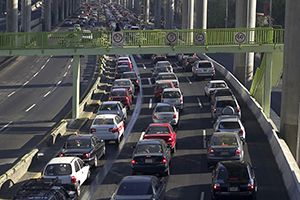 Earlier this week, Volkswagen admitted that its diesel vehicles were equipped with software that could be used to cheat on emissions tests. The worlds top-selling car marker admits that worldwide, 11 million of its diesel vehicles contained this software.
The defeat device, or software switches in the diesel vehicles, switched to cleaner mode during official emissions testing. However, the switch would then turn off, which then gave the cars more power while emitting 40 times the legal pollution limit. The emission of the pollutant nitrogen oxide contributes to the creation of the ozone and smog. Such pollutants are linked to respiratory disease, asthma attacks and even premature death.
Volkswagen has been notified by the U.S. federal government to order the recall of nearly 500,000 vehicles. Affected diesel models include the 2009-15 Volkswagen Jetta, Beetle, Golf, Passat and 2009-15 Audi A3.
Volkswagen has set aside $7.3 billion to cover the fallout. The U.S. Environmental Protection Agency is considering fining VW $37,500 per vehicle under the terms of the Clean Air Act. Anyone found personally responsible for the dilemma could be subject to a fine of $3,750 per violation.
While the emissions scandal has not led to any serious injuries or illness, consumers feel deceived by the German automaker. Lawsuits have been filed by those who purchased the vehicle believing it to be clean diesel. Claimants state that they would have never purchased the vehicles if they would have known about VW's deceptive practices.
Furthermore, some allege that the value of their VW has depreciated as a result of the automakers deceptive practices.
Volkswagen has said it will no longer sell the affected 2015 models and would not introduce its 2016 diesels.
The federal government has begun to aggressively pursue automakers for failing to disclose safety violations, such as GM's faulty ignition switch, as well as those that conceal violations of health and environmental rules. In Nov. 2014, the administration penalized Hyundai and Kia for overstating fuel-economy standards in 1.2 million vehicles.
At Gordon & Partners, we have seen the damage that occurs when companies hide product defects or deceptively advertise their goods. If you have been injured as a result of aproduct defect, contact our personal injury attorney in West Palm Beach to learn more about your legal options.
Call1 (855) 722-2552or fill out a contact form.