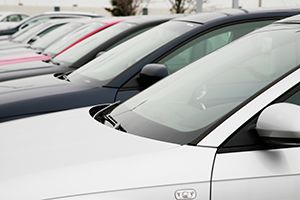 A veteran Volkswagen engineer entered a guilty plea last week to a criminal charge for his participation in the automaker's emissions scandal, bringing to light new information regarding Volkswagen's deceitful practices over the past decade.
Court documents reveal that from the inception of the automaker's clean diesel program in 2009, the company's engineers intentionally created and installed defeat devices on approximately 500,000 vehicles in the U.S.
The goal of these devices was to allow Volkswagen vehicles to pass strict U.S. emissions tests without losing the fuel efficiency and drivability that consumers desire. When driving under normal conditions, the vehicles emitted more than 40 times the allowable limit of pollutants.
The details were made public as the engineer, who was the leader of VW diesel competence from 2008 through June of this year, entered a guilty plea to a grand jury indictment to commit wire fraud, to violate the Clean Air Act and of conspiracy to defraud the U.S. government.
This was the first criminal charge resulting from the year-long scandal. As the Department of Justice continues to investigate, more charges may be filed against other Volkswagen officials.
Court documents indicated that the engineer stated that at least two of his colleagues in the U.S. and in Germany knowingly conspired and engaged in illegal activity. The Department of Justice hopes that the engineer can provide a road map to everyone who was involved in the scandal.
The emissions conspiracy, which was uncovered in 2015, dates back 10 years and will likely cost Volkswagen billions of dollars. The company has admitted that it lied to pass emissions tests for approximately 11 million diesel automobiles around the world, including the 500,000 vehicles in the U.S.
The automaker has already agreed to pay consumers and dealers $16.5 billion because of the scandal. Volkswagen currently faces a Detroit civil Justice Department lawsuit as well as a California class-action lawsuit.
Manufacturers need to be held accountable for creating products that harm consumers, whether physically or financially. If you own an affected Volkswagen vehicle, you may be entitled to compensation. The class action lawyers at Gordon & Partners will evaluate your claim and guide you through the legal process, working to maximize your compensation.
Call 1 (855) 722-2552 or fill out our Free Case Evaluation form now.