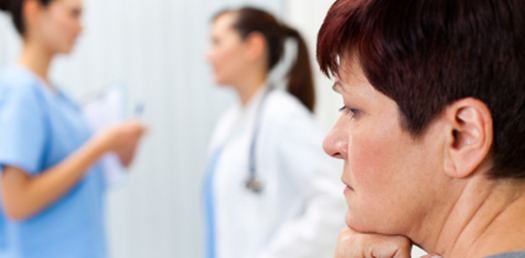 When you have fallen ill, experience strange pains or have unexplained symptoms, the first place you'll run to is your doctor's office. After a battery of tests and answering a number of questions, you're given a diagnosis. Weeks later though, your symptoms persist and you're left wondering what went wrong.
If you or someone you know has been misdiagnosed due to a medical error, the victim may be entitled to file medical malpractice claim. The respected personal injury lawyer s at Gordon & Partners offer free legal consultations and can help you determine what your legal rights are.
Diagnosing errors are one of the most common types of mistakes that healthcare professionals can make. Below is a list of some of the most common misdiagnosed conditions and illnesses.
Celiac disease – As the symptoms are often linked to digestive problems, it can be difficult for a doctor to determine just what is causing these problems. In some cases, a patient is not correctly diagnosed with Celiac disease for up to six years. Blood tests are the best way to diagnose this disease, no matter what symptoms are present.
Fibromyalgia – This condition is characterized by widespread musculoskeletal pain, which means doctors will have to run a number of tests to rule out other diseases. However, going to the wrong specialist could result in a misdiagnosis.
Multiple sclerosis (MS) – Another common autoimmune disease, MS occurs when the immune system attacks the body's own nerve cells and disrupts communication between the brain and the body. Signs and symptoms can vary. A spinal tap or MRI can help confirm the diagnosis.
Polycystic ovarian syndrome (PCOS) – A hormonal disorder affecting women of reproductive age, PCOS can cause irregular periods, unexplained weight gain and make getting pregnant difficult.
Hypothyroidism – This condition is caused when the thyroid gland produces an insufficient amount of hormones that can help regulate weight, energy and your mood. Initially, symptoms of a thyroid problem can be very subtle, which means many people do not realize they have a problem until the symptoms get worse.
Endometriosis – Menstrual pain and discomfort is common, so it shouldn't be surprising that endometriosis is often misdiagnosed. A pelvic exam could help determine if a woman is suffering from endometriosis, however, an ultrasound or laparoscopy may have to be performed to confirm the condition.
It's important for a patient to talk to their doctor about all the symptoms they are experiencing. When a doctor fails to properly diagnose a patient's condition, they could suffer medical complications. Additionally, a misdiagnosis could lead to errors in prescribing medication.
Call our firm at 1 (855) 722-2552 or fill out the Free Case Evaluation form on this page for more information on how we can help you.