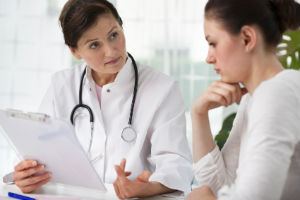 As many as 98,000 patients die per year as the result of misdiagnoses, as well as other medical errors. Misdiagnosed medical conditions are potentially dangerous, leading patients to undergo unnecessary treatment, to never receive life-saving treatments, or to experience unneeded trauma which can cause injury or wrongful death .
Have you experienced the adverse effects of being treated for the wrong medical condition, or been harmed due to lack of treatment resulting from a misdiagnosis? Have you lost a loved one as the result of a diagnostic error? The experienced medical malpractice lawyers at Gordon & Partners can help you obtain the compensation you deserve for your injuries.
Some of the most commonly misdiagnosed medical conditions include:
Thyroid Issues: Hyperthyroidism and hypothyroidism are commonly misdiagnosed as depression or ME, as their symptoms are similar.
Pulmonary Embolism: The symptoms of a pulmonary embolism are quite similar to the symptoms of a heart attack, which often leads to misdiagnosis. Pulmonary embolisms are also sometimes misdiagnosed as pneumonia.
Lyme Disease: Lyme disease presents symptoms such as malaise, which many mistake for the flu. When Lyme disease is the issue, symptoms will persist, unlike the flu.
Stroke: While awareness of stroke symptoms is on the rise, the early indicators are often mistaken for other conditions, such as migraines, vertigo and intoxication.
Celiac Disease: Celiac disease is commonly misdiagnosed as irritable bowel syndrome. Approximately 83 percent of those suffering from celiac disease have been diagnosed with the wrong condition or have not received a diagnosis of celiac disease.
Avoiding Misdiagnosis
To better the likelihood of receiving a correct diagnosis, patients and their families should:
Ask questions of the doctor and other medical practitioners providing diagnosis and treatment options
Seek a second opinion
Obtain copies of medical records and review for errors
If electronic records are not available, bring printed medical records to appointments
In the event that you sustain an injury as a result of a medical misdiagnosis, you may be eligible to file a damages lawsuit against. To learn more about your options, we welcome you to contact a personal injury attorney from our legal team today. There are no upfront fees and your initial consultation is also free of charge.
Contact us at 1 (855) 722-2552 for a free consultation.