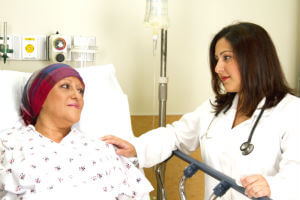 If a doctor fails to make an accurate or timely diagnosis, a patient could suffer severe consequences. The condition could worsen while going untreated or the patient could undergo treatment for a condition he or she does not have.
In certain situations of misdiagnosis, the patient may have a medical malpractice lawsuit. However, it is important to note that not every diagnostic error is grounds for a lawsuit. The medical professional must have acted negligently.
Proving medical negligence can be complicated, but our team of medical malpractice attorneys can walk you through the following elements of malpractice and help you determine if you have a case.
What is Misdiagnosis?
Misdiagnosis can occur in a variety of situations. However, the most common causes of misdiagnosis include delayed diagnosis and mismanagement of diagnostic testing. This can include:
Failing to properly communicate and listen to the patient about his or her symptoms
Failing to properly investigate potential causes of a patient's symptoms
Failing to screen for a particular medical condition, especially if the patient is at high risk for it
Failing to order the correct test for the illness or disease
Misinterpreting lab test results
Failing to refer a patient to a specialist when needed
Proving Misdiagnosis Medical Malpractice
Diagnostic errors may lead to misdiagnosis, but not all errors constitute malpractice, as the law does not hold physicians responsible for errors made with reasonable care. To prove a malpractice lawsuit, you must show these three things.
Doctor-Patient Relationship
In order to file a medical malpractice lawsuit, you must first prove that you had a doctor-patient relationship with your medical practitioner. This simply means that you visited the doctor and he or she agreed to diagnose and treat you. If you received a diagnosis or misdiagnosis from a physician, it is likely that this relationship exists.
Was Your Physician Negligent?
Even highly skilled physicians make diagnostic errors when practicing medicine with reasonable care. However, to prove negligence, you must determine if the physician acted carelessly or outside the standards of care established by the medical community.
Differential Diagnosis
Medical professionals use a process known as differential diagnosis to identify the condition a patient is suffering from. The professional must consider all possible conditions before using a process of elimination involving tests, patient questions and observations to confirm or rule out each possibility until he or she reaches one diagnosis.
In determining if a medical professional was negligent, we must determine if he or she acted competently and reasonably throughout this process.
We will evaluate the evidence and consult industry experts to determine if the physician acted as others with similar training would have under the same conditions.
We must determine if another physician would have correctly diagnosed the patient given the situation.
If the physician failed to consider the correct diagnosis when others would have during the process of differential diagnosis, he or she may have been negligent.
Similarly, if the medical professional originally included the correct diagnosis in his or her list of potential diagnoses, but did not conduct the proper tests or consult specialists for more information, he or she may have been negligent.
Proving Harm
Once we have proven that a medical professional was negligent in diagnosing the patient, we must prove that the patient suffered harm as a result.
It must be proven that if you had received the correct diagnosis in a timely fashion, you would not have suffered injury or your condition would have not progressed as it did.
For example, this can include a delayed cancer diagnosis or incorrectly diagnosing a tumor as benign when it is really malignant. In either situation, the patient's cancer will progress and could potentially be fatal.
If you believe your misdiagnosis could be a result of malpractice, turn to the attorneys at Gordon & Partners to pursue your claim. We will fight to hold medical providers accountable while maximizing compensation for your medical bills, lost wages, and pain and suffering.
Call 1 (855) 722-2552 or complete our Free Case Evaluation form today.