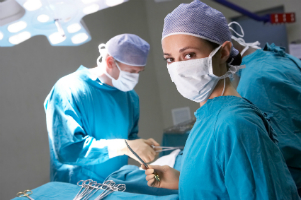 The Centers for Medicare and Medicaid Services (CMS) recently released ratings for hospitals throughout the nation revealing that the majority of Florida hospitals rank below the national average.
If were injured because of poor medical care while staying in a Florida hospital, you may be entitled to compensation for your medical bills, lost wages, and pain and suffering. Contact the medical malpractice lawyers at Gordon & Partners to learn more about your legal options.
Only 102 hospitals in the U.S. received the top ranking of five out of five stars – only two are located in Florida. Eighteen Florida hospitals were given four stars, 76 received an average rating of three stars, and 74 facilities rated below average. Three Miami-Dade County hospitals received just one star, while two in Palm Beach County ranked in the lowest tier.
According to a Health News Florida analysis, these ratings indicate that more than three times as many Florida hospitals scored below average than those that scored above.
The ratings report evaluated hospitals throughout the country on 64 different criteria, such as patient reviews, infection rates and patient deaths. According to Medicare representatives, a facility's specialty or the use of cutting-edge techniques were not incorporated into the ratings.
Despite criticism that the ratings system is unfairly harsh on teaching hospitals and others that treat a higher number of low-income individuals, the CMS maintains that the ratings provide valuable information to consumers when choosing the best hospital.
The CMS argues that by making hospital ratings data publicly available, facilities are driven to improve. Consumers have found Medicare's similar rating system for other types of medical facilities to be helpful, and many consider these ratings as an important method to evaluate the quality of a facility.
Call 1 (855) 722-2552 or complete our Free Case Evaluation form today.