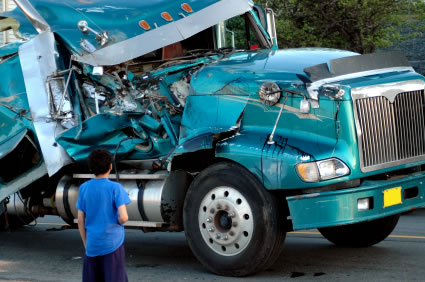 The Federal Motor Carrier Safety Administration has specific medical standards truckers must meet in order to drive professionally. However, questions arise about whether their eating habits correlate to Truck accidents .
The attorneys at Gordon & Partners are familiar with the devastating effects of truck accidents. With a dedication to fighting for the rights of the injured, we have helped dozens of accident victims obtain the compensation they deserve for medical expenses, property damage and more.
Injured a truck crash? Call 1 (855) 722-2552 for a free consultation.
According to the New York Times, about 86 percent of truck drivers in the U.S. are considered overweight or obese. Of the 14 percent who are at a healthier weight, only eight percent exercise regularly. An inaccessibility to health care can also make it difficult for drivers to get the help they need to combat health issues.
About 87 percent of crashes involving truckers involve driver error, according to a 2007 report from the Federal Motor Carrier Safety Administration. Some of these cases involve drivers falling asleep, having a heart attack or going into diabetic shock.
Unfortunately, a poor diet can contribute to sleep disorders and drowsiness, not to mention how a bad diet can lead to heart conditions and diabetes.
Transportation carriers, industry organizations and even truck stops have begun rolling out initiatives to help truckers shape up. Additionally, employers are also holding health seminars to educate drivers on healthy eating habits.
While we commend this movement by employers and companies, it is also important that drivers be meticulous about getting routine checkups to ensure they are not putting themselves and other drivers in danger.
Additionally, keeping active while at a rest stop or on days when they are not on the road can also help in staying healthy while on the road.
At Gordon & Partners, our experienced auto accident attorneys can help you if you have been injured in a wreck caused by a careless driver. A personal injury lawyer from our legal team can thoroughly investigate your claim and determine the legal option that is right for you.
Contact us for a free review of your accident claim by calling 1 (855) 722-2552.