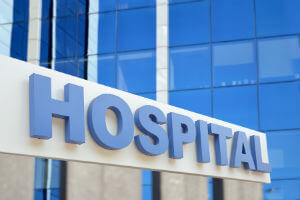 medical malpractice occurs when a health care provider's care falls below the standard level of care for the area and his or her specialty. While it is possible to hold the health care provider liable for any injuries resulting from poor care, in some situations, it may also be possible to hold the hospital liable.
If you believe your medical injury was the result of malpractice, contact a West Palm Beach medical malpractice attorney at Gordon & Partners. Our medical malpractice lawyers have the depth of legal knowledge necessary to take control of your medical malpractice claim and pursue maximum compensation for the injuries you have sustained. We realize how damaging medical malpractice can be and are dedicated to pursuing the justice and compensation you deserve.
Liability for Hospital Employees
As a general principle of law, an employer can potentially be held responsible for the negligent acts of its employees based on the rule of vicarious liability. Therefore, hospitals can be held legally responsible for the negligent acts of its employees, such as:
Physicians
Nurses
Therapists
Anesthesiologists
Other employees hired by the hospital
So long as the individual was employed by the facility and was engaging in work-related tasks when the negligence occurred, the hospital could potentially be held liable. This includes situations where an injury occurred because the health care provider:
Failed to properly monitor a patient
Misdiagnosed or failed to diagnose the correct illness
Did not check a patient's medication list to see if there may be adverse reactions with other drugs or allergic reactions
Administered the wrong type of medication or the wrong dosage
Failed to check bedridden patients for bed sores
Failed to respond to a patient's needs
Liability for Independent Contractors
Although a hospital can potentially be held liable for the negligence of its staff members, not all health care providers who work in a hospital are considered employees. Some are independent contractors, which is often the case for doctors.
Unfortunately, the rule of vicarious liability does not apply to independent contractors, which means the hospital is not liable for the actions or negligence of independent contractors. However, it may still be possible to have a case against the hospital if it exercised significant control over the health care provider's payment, job conditions and performance.
An experienced attorney will be able to advise you if this applies to your case.
When the Hospital Itself Is Negligent
There are also some situations where the hospital itself may be liable for its own negligence. Some ways that a hospital may be found liable include:
Negligent Hiring
The hospital is responsible for hiring and training health care providers who are competent and capable of properly performing their jobs. They must verify that their employees are properly licensed and have the skills and experience to properly care for patients. If an employee does not have the required skills, the hospital has a duty to remove that person from its staff.
Failing to Establish Proper Safety Protocols
Hospitals are also responsible for establishing protocols that ensure the protection and safety of patients. This includes developing procedures such as:
Proper handwashing
Sanitation of surgical equipment
Maintaining the hospital to avoid patient falls
If a patient was harmed because the hospital did not have the proper procedures in place or failed to enforce its policies, it could potentially be held liable for the patient's injuries.
Understaffing
Hospitals must ensure that they have enough employees hired so that they can provide proper care for patients. A failure to ensure that staff have time to provide quality care to their patients could allow a hospital to be held liable for resulting injuries to a patient.
Contact an Experienced Medical Malpractice Attorney
Establishing liability in a medical malpractice case can be a complex endeavor. If you believe that you or a loved one was injured due to medical negligence or the conduct of a hospital, it is important that you seek assistance form a legal professional who has ample experience in litigating medical malpractice cases.
We offer a free, no-obligation consultation so you can learn about your rights during this process. If you wish to move forward with your claim, you will not owe us any legal fees unless we recover compensation on your behalf.
Call 1 (855) 722-2552 or complete a Free Case Evaluation form.