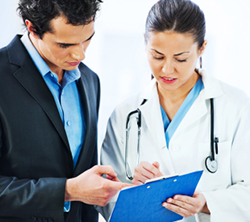 While being in a situation where medical care is required is often considered undesirable by most people, there are some important steps that individuals need to take in order to help ensure that they are being looked after appropriately in a medical facility.
Some of these include (but are not limited to):
Be involved in your health care. Take part in every decision on your behalf.
Make sure all of your doctors know everything you are taking, including prescription and over-the-counter medicines, vitamins and herbs.
Inform your doctors of any allergies or adverse reactions to medication.
If you get a prescription, make sure you can read it and understand what it is for.
Make sure that when you pick up your prescription from the pharmacy, it is what your doctor prescribed.
If you have questions, ask.
Be sure you have written information about the side effects your medicine could cause.
If you have a choice, choose a hospital at which many patients have had the procedure or surgery you need.
Make sure health care workers who have direct contact with you have washed their hands.
When you are discharged, ask your doctor to explain the treatment plan you will use at home.
If you're scheduled for surgery, make sure that you, your doctor and your surgeon are all clear on exactly what will be done.
Ask a family member or friend to come to the doctor's office or hospital with you, to get things done or speak up for you if you can't.
If you have a test, make sure you get the results.
If you had a negative experience with a doctor and you think he or she did not take receive good care contact one of our respected medical malpractice attorneys today for a free legal consultation.