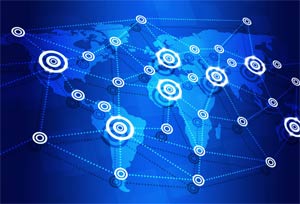 It seems as though each year, motor vehicle manufacturers are adapting more and more in-car technology features into their vehicles. Although some of these, such as rear-view cameras, can help prevent disasters, others are not as necessary.
With all these new features, it was likely that a bug would eventually be found. A study by security researchers Charlie Miller and Chris Valasek found that several vehicles are vulnerable to getting hacked.
Some of the most notable vehicles at risk:
2014 Infiniti Q50
2014 Jeep Cherokee
2015 Cadillac Escalade
The Infiniti Q50 was the most susceptible because the vehicles navigation system, Bluetooth and radio functions run on the same network as the cars engine and brakes.
As the study pointed out, if a vehicle gets hacked, the person hacking the system could manipulate the radio, GPS or even slam on the brakes by accessing the vehicles network wirelessly. The more network-accessible features connected to a vehicles physical components, the more susceptible the vehicle could be to hacking.
The study also notes that Bluetooth is one of the biggest and most viable attack surfaces in the modern automobile.
Miller and Valasek have shared their findings with the Department of Transportation in an effort to push car companies to think harder about technological security.
One element that was not noted was how a glitch or virus could also cause problems. As millions of vehicles continue to be recalled this year for faulty manufacturing, could vehicles also be recalled for technological glitches? It is possible.
Have you or someone you love been injured due to a defective vehicle? Did you know that victims of defective products may be eligible to file a claim for damages? The West Palm Beach injury lawyers at Gordon & Partners offer free case reviews and can help you determine what your legal rights are.
Call our firm at 1 (855) 722-2552 or fill out the Free Case Evaluation form to get started today.