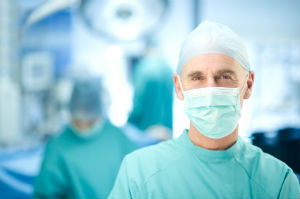 Stanford researchers have revealed that one percent of doctors are linked to approximately one-third of all paid medical malpractice claims. The study found that those physicians share a common set of characteristics related to gender, age, practice area and prior malpractice claims.
The study found that physicians who are most prone to receive a malpractice claim are mostly male (82 percent) and older.
More than half of the claims analyzed in the study were in four practice areas – General practice or family medicine, general surgery, gynecology and obstetrics and internal medicine.
Researchers also found that the main predictor of physicians who are prone to malpractice claims is prior malpractice claims.
Doctors who have three prior malpractice claims are three times more likely to be faced with another claim, compared to physicians who have only had one claim in the past. The risk increases with every additional malpractice claim a physician faces.
The study evaluated more than 66,000 paid malpractice claims made against 54,000 doctors in the U.S. between 2005 and 2014. Researchers chose to focus on paid claims rather than unpaid claims because they are clear signals that substandard care occurred.
The study also revealed some interesting facts about paid medical malpractice claim s. Researchers found that:
Approximately one of every three malpractice claims is paid.

One third of paid claims reviewed by researchers involved a patient death.

54 percent of claims resulted in serious injury.

Only six percent of physicians were found to have paid claims during the 10-year study period.
If you have been injured by the negligent actions of a medical professional, you may be able to recover compensation for medical bills, lost wages, and pain and suffering. The medical malpractice attorneys at Gordon & Partners will actively represent you, pursuing your claim in efforts to maximize your compensation.
Call 1 (855) 722-2552 or complete our Free Case Evaluation form.