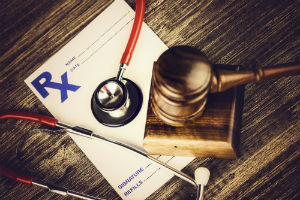 Every day, many South Floridians rely on the competence of doctors, pharmacists, nurses and other medical professionals to ensure they receive correct the diagnoses, medications, treatments and surgical procedures they need. Sadly, some medical professionals fail in their care of patients, causing serious injuries and even death.
If you are able to prove all of these elements, you may have a medical malpractice case and should contact an experienced medical malpractice lawyer as soon as possible. Through a free consultation with our team, we can help you determine if you have a case and what type of compensation you may be entitled. our attorneys charge no fees unless you recover compensation.
This form of negligence is unacceptable and there are times a person needs to take legal action. However, in order to do so, there are four elements of a successful medical malpractice claim you will have to prove:
Evidence of a doctor-patient relationship "The law stipulates that doctors are to provide competent care based on your individual circumstances. Generally, this legal aspect is not challenging to prove. When a doctor treats you or gives you a diagnosis, a physician-patient relationship exists.
Doctor's care was negligent" Legally, all medical professionals must act within accepted medical standard of care. This means your doctor must give you the same quality of care that any other similarly trained health professional would give under similar circumstances.
In order to prove your doctor did not meet the medical standard of care, expert witnesses will be called and asked to testify regarding the type of acceptable care a doctor should perform. These witnesses will be used to reveal how your doctor failed to provide an acceptable level of care through his or her negligence.
Link between a patient's injury and a doctor's negligence" In addition to showing negligence, it must be shown that your doctor's actions, or lack thereof, directly caused you injury. It must be clear that your injuries are not related to another medical condition or another cause.
Determining damages" The final element in proving a medical malpractice claim is to provide details about the damages, or actual harm, you suffered. This can include the cost of extra medical treatments, lost wages, or pain and suffering. Both emotional and physical damages can be attributed to negligent medical care.
Call 1 (855) 722-2552 or complete a Free Case Evaluation form.