Home Depot Data Breach Lawsuit
Between April and September 2014, Home Depot was the subject of a massive data breach after the retailer failed to properly secure and safeguard private consumer information. Lawsuits are now being filed against the big box retailer.
Approximately 56 million customer credit and debit card numbers, email addresses and other forms of personal information were stolen.
If you received a notice from Home Depot that your information may have been compromised, you may be entitled to obtain compensation for damages you incurred as a result of the Home Depot data breach. The experienced attorneys at Gordon & Partners can help you determine your legal options, including filing a Home Depot lawsuit.
For a free review of your claim, call 1 (855) 722-2552 or fill out a Free Case Evaluation form.
How the Home Depot Data Breach Happened
In September 2014, Home Depot confirmed that the home-improvement store's payment data systems had been breached. Brick and mortar stores in the U.S. and Canada were affected. Approximately 53 million customers' emails were stolen and an additional 56 million consumer credit card accounts were compromised.
Attackers gained access to Home Depot's network by using the login credentials of one of the retailer's vendors.
According to Home Depot, the hackers did not obtain email passwords, personal identification numbers and other sensitive information. However, the company did urge consumers to carefully monitor their credit card and banking statements, and it even went as far as offering free credit monitoring services.
Home Depot Lawsuits Filed In the U.S. and Canada
At least 55 class action Home Depot lawsuits have been filed in the U.S. and Canada claiming the company's security protocols left consumer information susceptible to a potential breach.
Home Depot did not notice unusual activity connected to its payment systems until Sept. 2, 2014, yet customers who had shopped at the retailer from as far back as April 2014 may have been affected.
According to Home Depot, the network that handled payment card data was compliant with data security standards in the fall of 2013, but was undergoing certification in 2014 when the breach occurred. The lawsuits filed allege that Home Depot could have prevented the data breach from occurring, but failed to take the steps necessary for preventing and stopping a breach, as well as failing to disclose to consumers they did not have adequate security systems in place.
Not only are consumers filing lawsuits against Home Depot, payment card networks may also make claims to recover incremental counterfeit fraud losses and costs for having to reissue cards.
In March 2016, a $19.5 million settlement was agreed to for the Home Depot data breach. A fund was set up to reimburse consumers for their losses, as well as a fund for consumers to use identity protection services. The company also agreed to improve data security over a two-year period.
Still, many consumers feel that this is not enough for the damages they endured. Home Depot lawsuits continue to be filed by those whose lives were turned upside down as a result of the data breach.
To determine if you are eligible to file a Home Depot lawsuit, contact Gordon & Partners.
Call 1 (855) 722-2552 or CHAT LIVE with a representative to schedule a consultation.
Our Experienced Attorneys Can Help You
This marks the second time that Home Depot failed to adequately protect credit card information and customer email addresses. Consumers who were affected by the Home Depot data breach may be entitled to compensation for the theft of their personal and financial information and any losses caused by the breach.
The class action attorneys at Gordon & Partners are currently helping consumers who shopped at Home Depot between April 2014 and September 2014 identify whether they are eligible to file a Home Depot lawsuit for damages.
We proudly offer free legal consultations and can help you determine the next steps.
Call us today at 1 (855) 722-2552 or fill out an online contact form.
Consumer Alerts News
Live Chat Now
Verdicts & Settlements
R.J. Reynolds Tobacco Company product liability.
R.J. Reynolds Tobacco Company product liability.
Jury verdict for the wrongful death of a 63-year-old man survived by his widow.
Verdict against cigarette manufacturer for family of local lawyer who died of lung cancer.
Verdict against tobacco manufacturer for family of man who died from lung cancer as a result of smoking.
View more results
Featured Attorney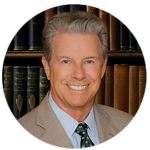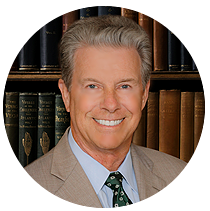 Robert E. Gordon
Robert E. Gordon is a personal injury attorney and founding member of the law Offices of Gordon & Partners. He is a strong advocate in fighting for the injured.
Read more