Palm Beach Gardens Veterans' Disability Lawyers

– Client Reviews

Applying for disability benefits from the Department of Veterans Affairs (VA) can be a time-consuming, difficult process, but you do not have to go through it alone.
Contact our Palm Beach Gardens veterans' disability lawyers to find out how we can help you with your initial application and any appeals if you are denied benefits. We have helped many veterans obtain the disability benefits they need to help them deal with their injuries and support their families.
We provide a free, no obligation legal consultation for veterans to find out how we can help them obtain benefits.
Schedule a free consultation today by calling 1 (855) 722-2552.
Do You Qualify for Benefits?
If you suffered an injury or became disabled during your time in the military, you may qualify for veterans' disability benefits.
However, your application for benefits must show that your injury or disability is directly related to your service or was aggravated by your time in the service. Proving this connection is usually the toughest part of applying for veterans' benefits.
It is particularly difficult if you have a medical condition that did not result in symptoms for months or years after your time in the military, such as post-traumatic stress disorder or health problems from exposure to toxic chemicals.
Common disabilities and injuries that may qualify for benefits include:
Spinal cord damage
Traumatic brain injuries
Lost limbs
Loss of hearing
Vision problems
Lou Gehrig's disease
Sexual trauma
Hypertension
Cushing's syndrome
Arm and leg injuries
Cognitive problems
Physical disabilities
Gathering medical documentation of your injury and evidence proving a link between your service and your injury can be tough to handle on your own, particularly if you are dealing with a disability that severely limits you physically or mentally.
That is why you should seek assistance from our Palm Beach Gardens veterans' disability lawyers in applying for benefits. We can make sure your initial application for benefits is as thorough as possible, as many initial claims are denied due to lack of evidence.
We will also carefully review your application for errors before submitting, as typos and other minor errors often cause applications to be denied.
Contact us by completing our Free Case Evaluation form.
Amount of Benefits You Could Receive
If your application is approved, you could receive between $129 and $3,000 in monthly benefits, depending on your percentage of disability. If you have multiple disabilities, the VA combines the percentage of each disability to come up with a total percentage of disability.
For example, say you have one injury rated at 30 percent. The VA would multiply the rating of the next disability by 70 percent, subtract that number from 70 percent and the result would be subtracted from 100 percent. This would leave you with a rating of 37 percent, which the VA would round up to 40 percent.
The process starts over again with your next disability, except the rating of the next disability would be multiplied by 60 because your total disability rating is 40 percent.
Appealing a Denied Application
If your initial application for benefits is denied, or approved for less benefits than you believe you deserve, you have one year from the date your original decision was mailed to you to file a Notice of Disagreement with your local VA office.
Your VA office will develop a statement of case, which explains the evidence, laws and regulations it used to help make a decision on your claim.
At this point, a decision review officer will review your claim, or you can request a personal hearing presided over by the decision review officer.
If your appeal is denied, you can file an appeal with the Board of Veterans' Appeals (BVA). You can exercise your right to one of three types of personal hearings:
A hearing with the Board of Veterans' Appeals in Washington D.C.
A hearing via videoconference with your VA office and a member of the BVA
A hearing at your VA office with a member of the BVA
If the BVA does not approve your claim, you can file a lawsuit with the U.S. Court of Appeals for Veteran's Claims.
Unfortunately, the appeals process could take anywhere from several months to multiple years, depending on how far it goes.
Our Palm Beach Gardens veterans' disability lawyers can prepare you for any hearings with BVA members and present evidence to help bolster your claim. We also have a good idea of arguments or claims the BVA will make to deny your claim so we know how to counter them.
Call our Palm Beach Gardens veterans' disability lawyers at 1 (855) 722-2552.
Contact Our Palm Beach Gardens Veterans' Disability Lawyers
Veterans' disability benefits are tough to obtain, even if you have severe injuries or disabilities. Even if you are successful, the VA may give you a lower disability rating than you deserve, denying you more benefits.
Fortunately, our Palm Beach Gardens veterans' disability lawyers are available to assist you in obtaining all the benefits you are entitled. We work on a contingency fee basis and do not obtain compensation unless we successfully obtain compensation for our clients.
Contact us today by calling 1 (855) 722-2552.
Veterans' Benefits News
Live Chat Now
Verdicts & Settlements
R.J. Reynolds Tobacco Company product liability.
R.J. Reynolds Tobacco Company product liability.
Jury verdict for the wrongful death of a 63-year-old man survived by his widow.
Verdict against cigarette manufacturer for family of local lawyer who died of lung cancer.
Verdict against tobacco manufacturer for family of man who died from lung cancer as a result of smoking.
Verdict for widow of man who died of lung cancer as a result of addiction to smoking.
Gordon and Partners, along with co-counsel, recently represented the family of a smoker who passed away when she was 60 years old from lung cancer caused from her long time addiction to smoking cigarettes since she was a young girl. The case was tried in Lowell, Massachusetts and resulted in a verdict of 17 million dollars on May 31, 2019.
Recovery for man and family for injuries caused by a defective auto part.
Verdict for a smoker who contracted cancer of the jaw.
A Pinellas County jury verdict for the estate of a man who died of lung cancer at the age of 42.
View more results
Featured Attorney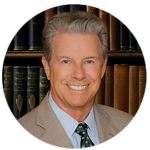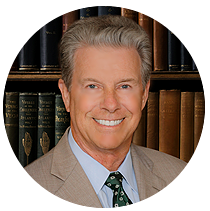 Robert E. Gordon
Robert E. Gordon is a personal injury attorney and founding member of the law Offices of Gordon & Partners. He is a strong advocate in fighting for the injured.
Read more