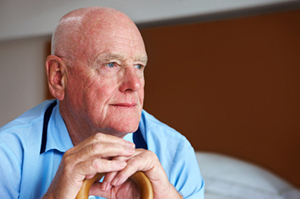 Federal scientists have identified a possible association between contaminants in the polluted water at Camp Lejeune and male breast cancer. Compared to other military bases, a recent study noted an accelerated rate of male breast cancer among those living at the base.
The study, published in the Environmental Health journal, reviewed records of 444 men who were born before 1969 and served in the Marines who have received treatment for specific cancers by the Department of Veterans Affairs (VA). They identified 30 men who were diagnosed with breast cancer after having been stationed at the North Carolina Marine Corps. base.
Male breast cancer is a rare form of cancer that can be found in about one out of 100,000 men. The scientists, with the Agency for Toxic Substances and Disease Registry, concluded that the number of cases of male breast cancer atCamp Lejeunecould suggest an association between the disease and continued exposure to the chemicals found in the bases drinking water.
For at least 30 years, Camp Lejeunes drinking water was contaminated with a variety of dangerous chemicals, making it one of the worst cases of public contamination of drinking water in the U.S. Approximately one million military members and their families were exposed to the pollutants. An estimated 14,000 Floridians stationed at the base were exposed more than any other state except North Carolina.
The scientists have acknowledged more research needs to be conducted in order to identify a direct correlation. This study was limited in its scope due to the small number of cases that were examined and the fact that not all veterans utilize the VAs healthcare system.
Through their own research, former Camp Lejeune residents have identified more than 70 men who have been diagnosed with breast cancer. This information, however, was not taken into consideration by the study.
If you or someone you love has been diagnosed with male breast cancer or any other serious medical condition after living at Camp Lejeune, contact a West Palm Beach veterans' benefits lawyer to discuss your legal rights.